12.06.15
We saw Santa! We saw Santa!
I apologize for not posting in quite a while.  Lots going on, but all good.  Today the girls went to get their pictures with Santa.  And they all did so good.  This is Maggie May's (the great pyrenees) first Christmas.  We even waited 30 minutes for Santa to get his pants.  😉  Yes, Santa forgot his pants, but he did have non-Santa pants on while we waited.  The local humane society had the pictures to raise money, and they did a really nice job.
This seemed to be everybody's favorite (above).  But Maggie May wasn't smiling.  Here are a few others.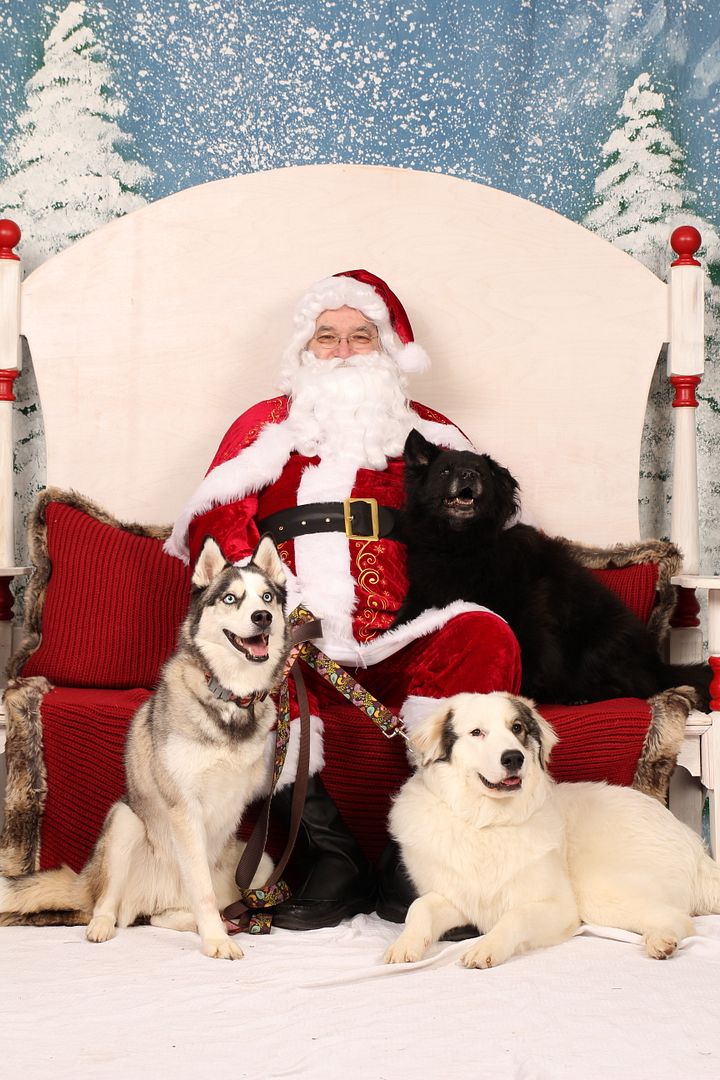 Now, all these pictures look like angels sitting with Santa.  But there were some out takes.
In this one Maggie May had had enough.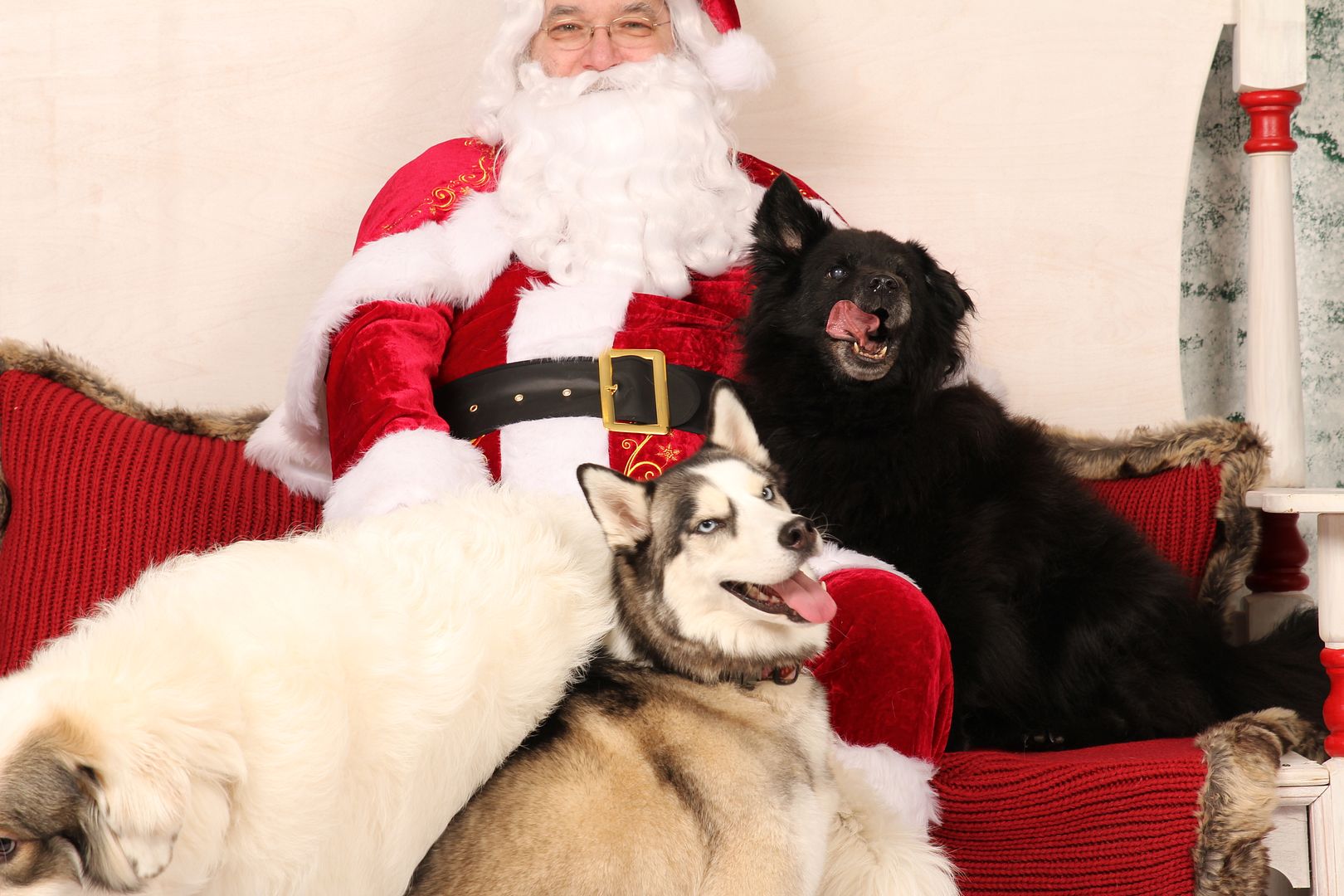 And in this one, Adelaide was trying to get extra credit with Santa.
But overall, they were good girls.  Everybody loved them all.  We got compliments on them all behaving, and all being so pretty.  And… we are going to go see Santa again in a week.  Just to make sure he gets the list right. 😉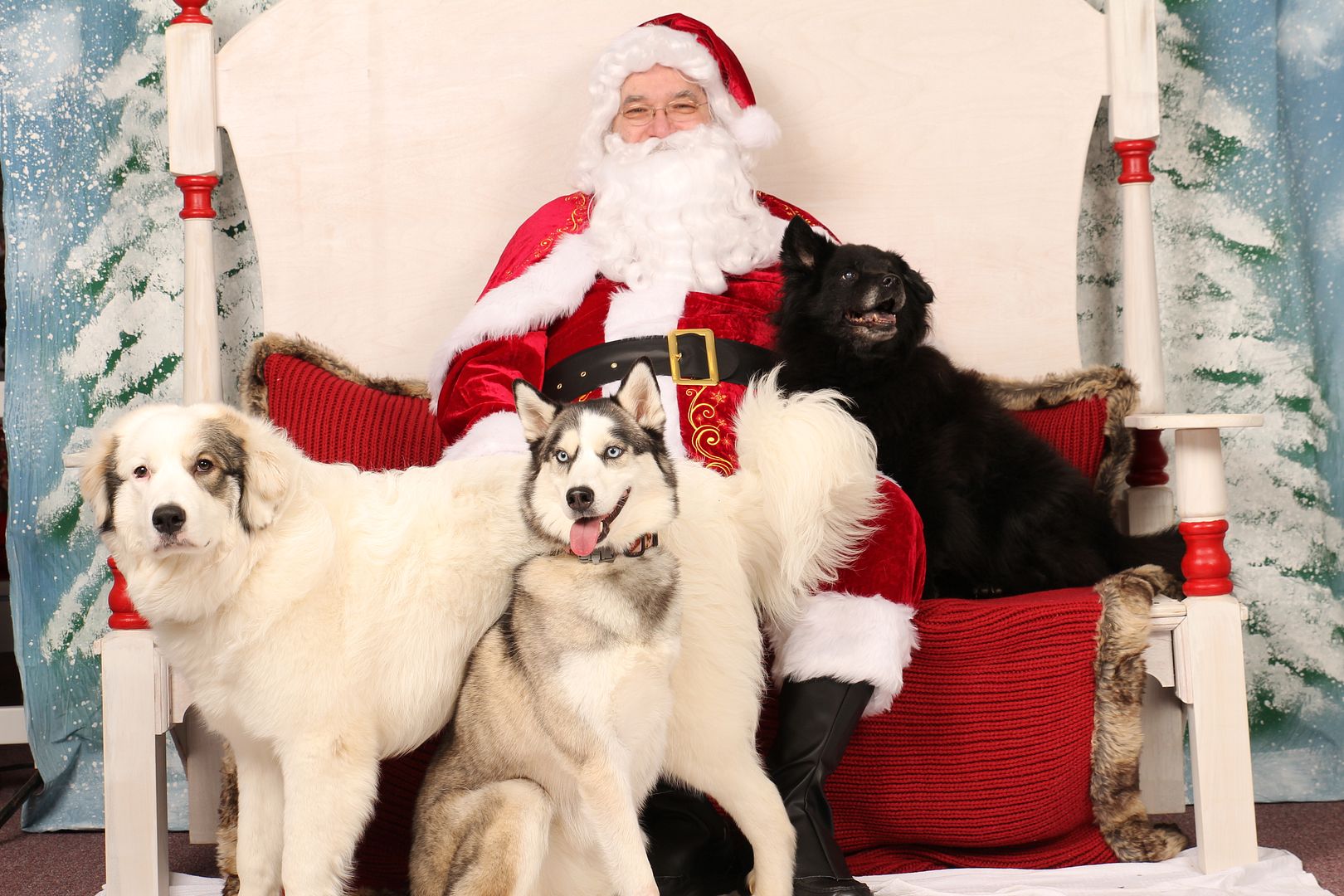 Merry Christmas!
Karma, Adelaide, Aissa, Maggie May, and not in the pictures Mathilde, Morrigan, and Bagheera.  (with Brendol as our angel always)