02.09.17
I haven't been blogging much lately, but if anyone needs a laugh, my girls can provide.  Adelaide is now 4 1/2 years old, and she is still ever the trouble maker.  Between her and her younger sister, Maggie May, there is always something they are getting into.
Don't let there innocent looks fool you.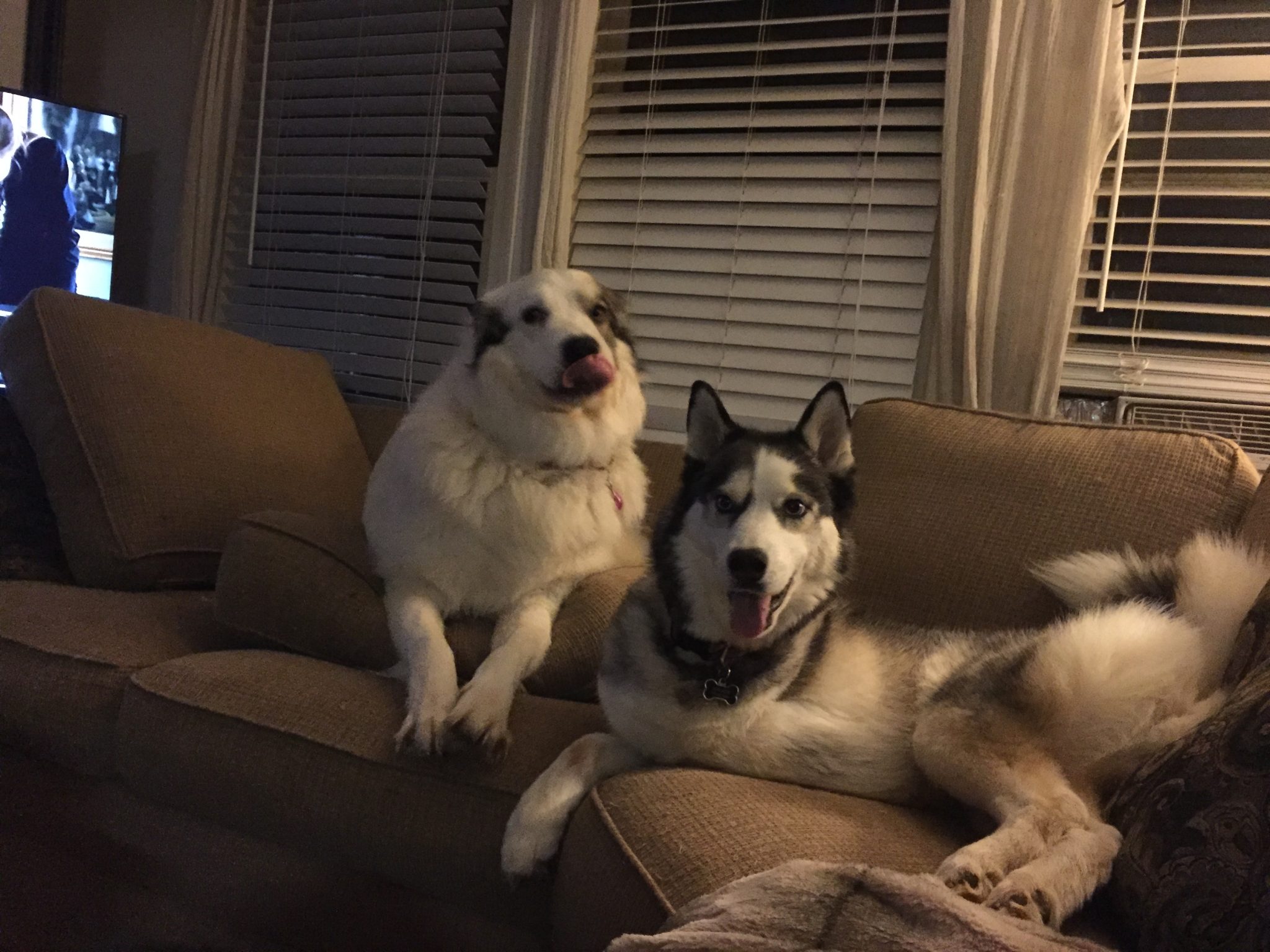 Because they usually are doing this…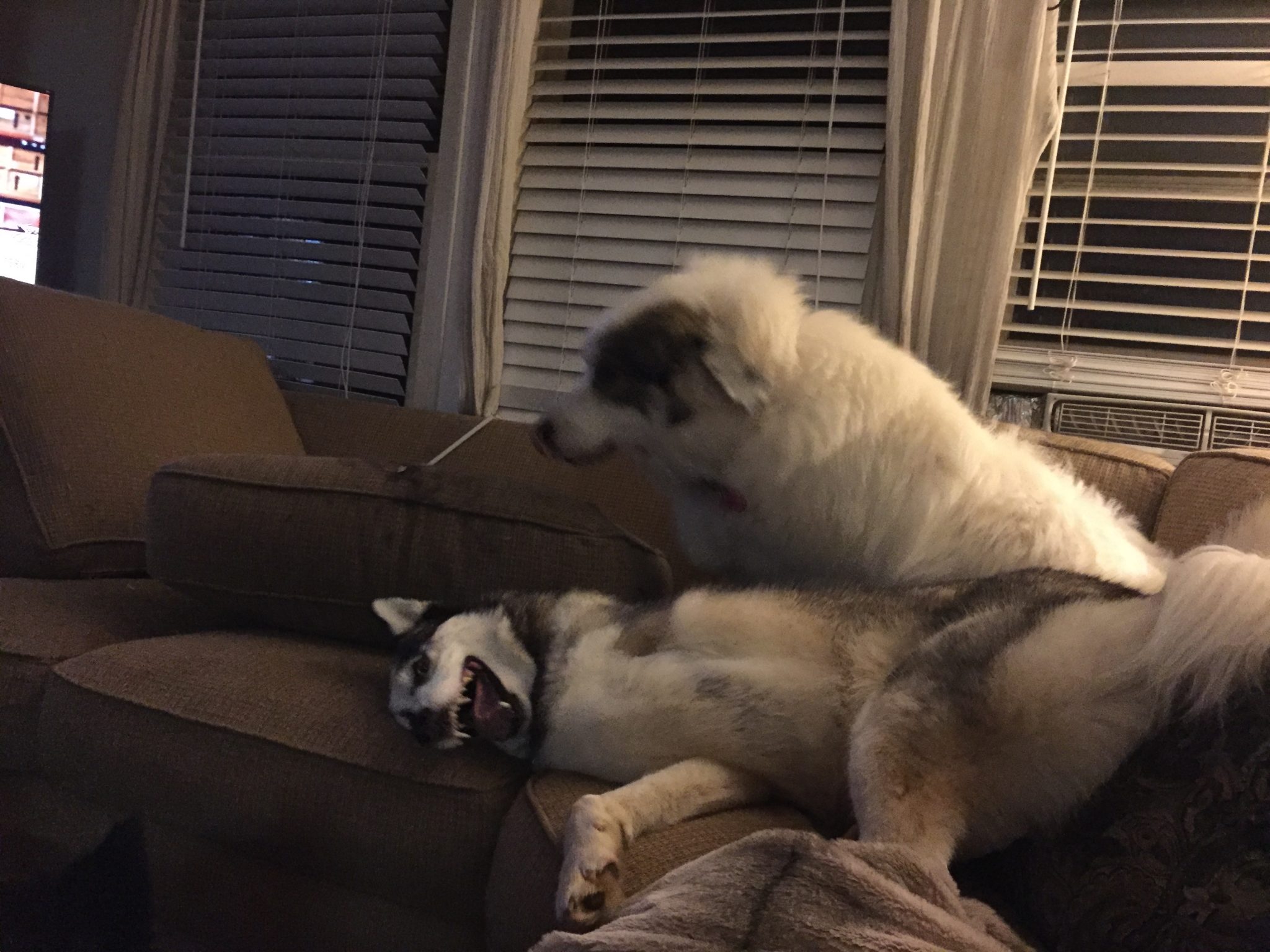 They go to daycare twice a week and that really helps.  Adelaide is known for bullying the camp workers when she doesn't want to leave her kennel and for spending the rest of the time laying underneath the dripping hose that is in the outside yard.  They enjoy going for rides, and even to the vet until someone in scrubs walks in.  This was a couple weeks ago at their last wellness visit.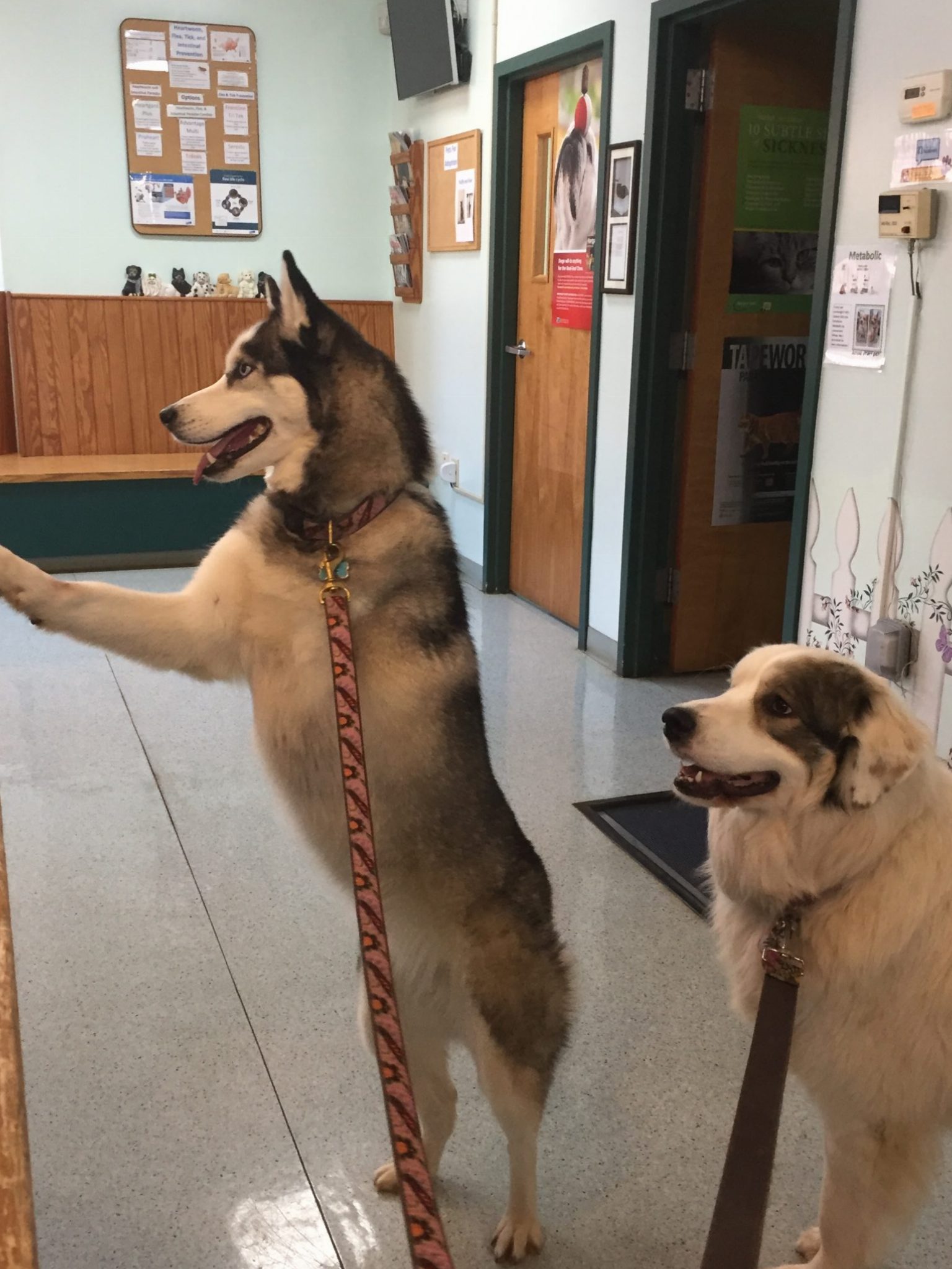 Now mornings.  We love sleeping in.  Adelaide is not a cuddler but at least she is not a fan of mornings like her momma.  When I'm getting ready in the morning, this is her…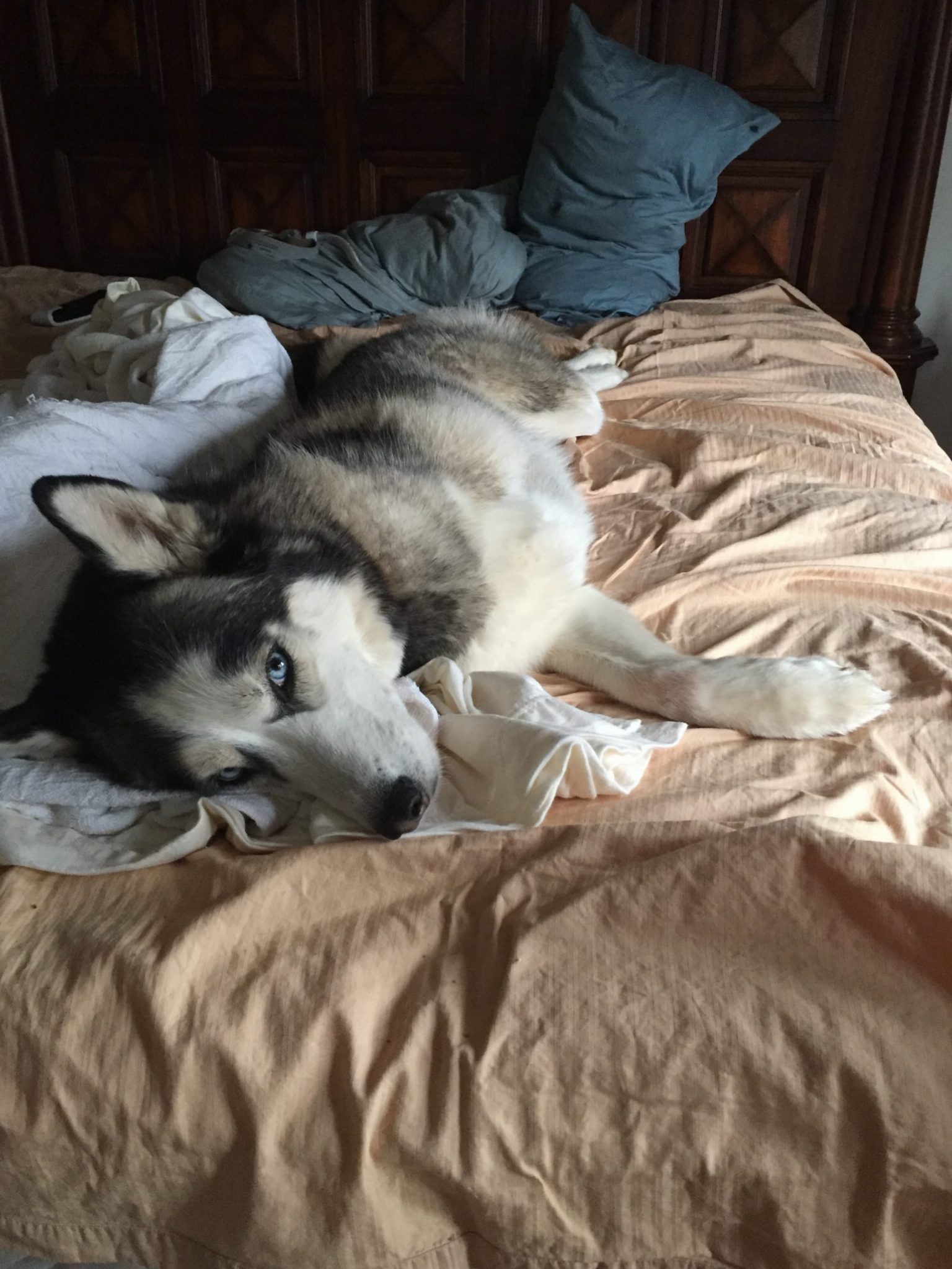 "Do we have to get up mom?"
Oh, and I nearly forgot to mention that Adelaide let's Mathilde eat her food.  Nobody else can.  But obviously Mathilde is an exception.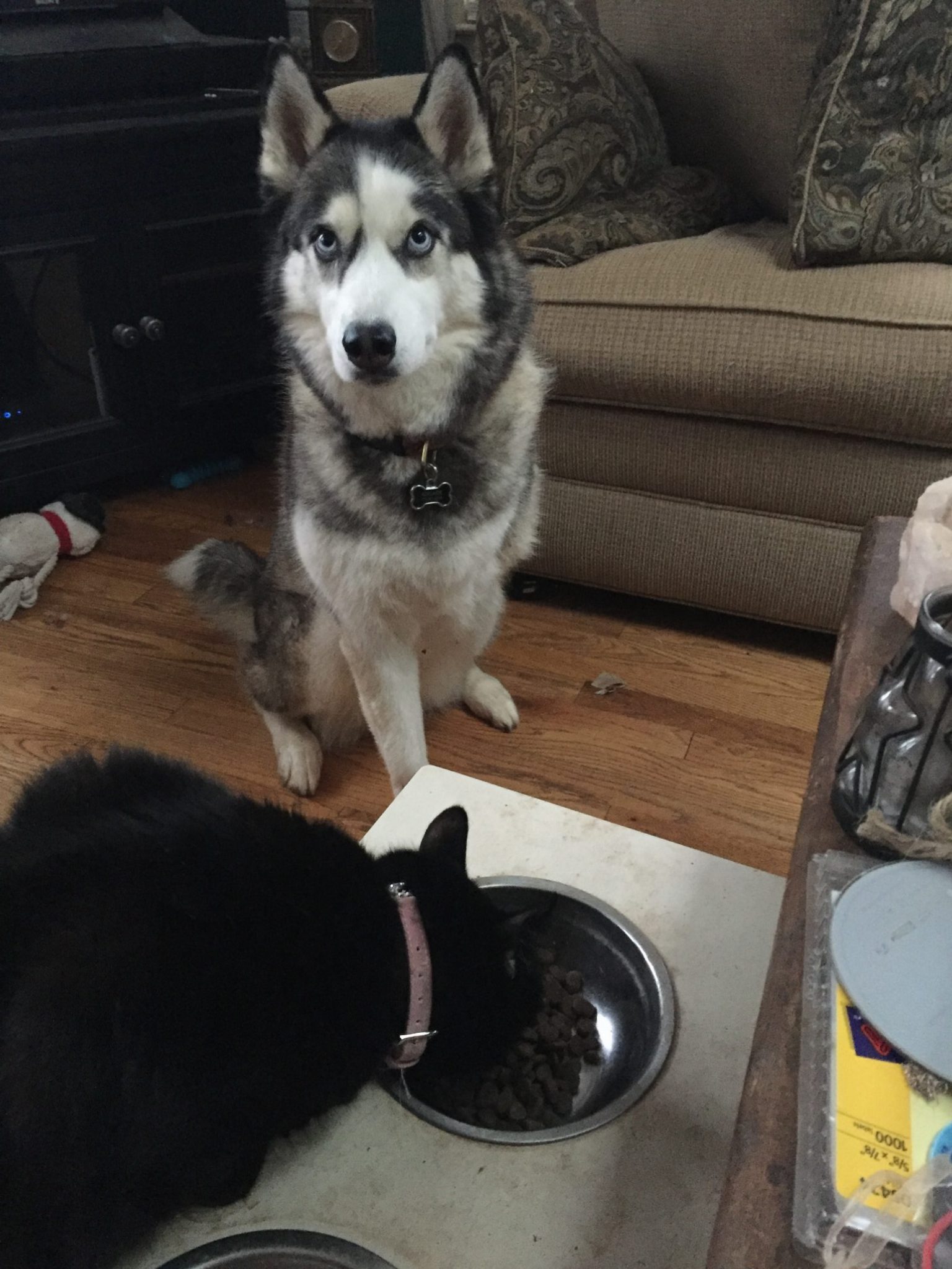 But… shenanigans abound.  This superbowl Sunday, I came home early from a party.  As soon as I opened up the door, I could smell smoke/burning rubber and I could see shredded paper products all over the kitchen and dining room.  Someone had turned on one of the stove burners and a trivet was on the stove.  The  metal was so hot that it had turned white.  And in the middle of all the mayhem?  This girl had absolutely no remorse.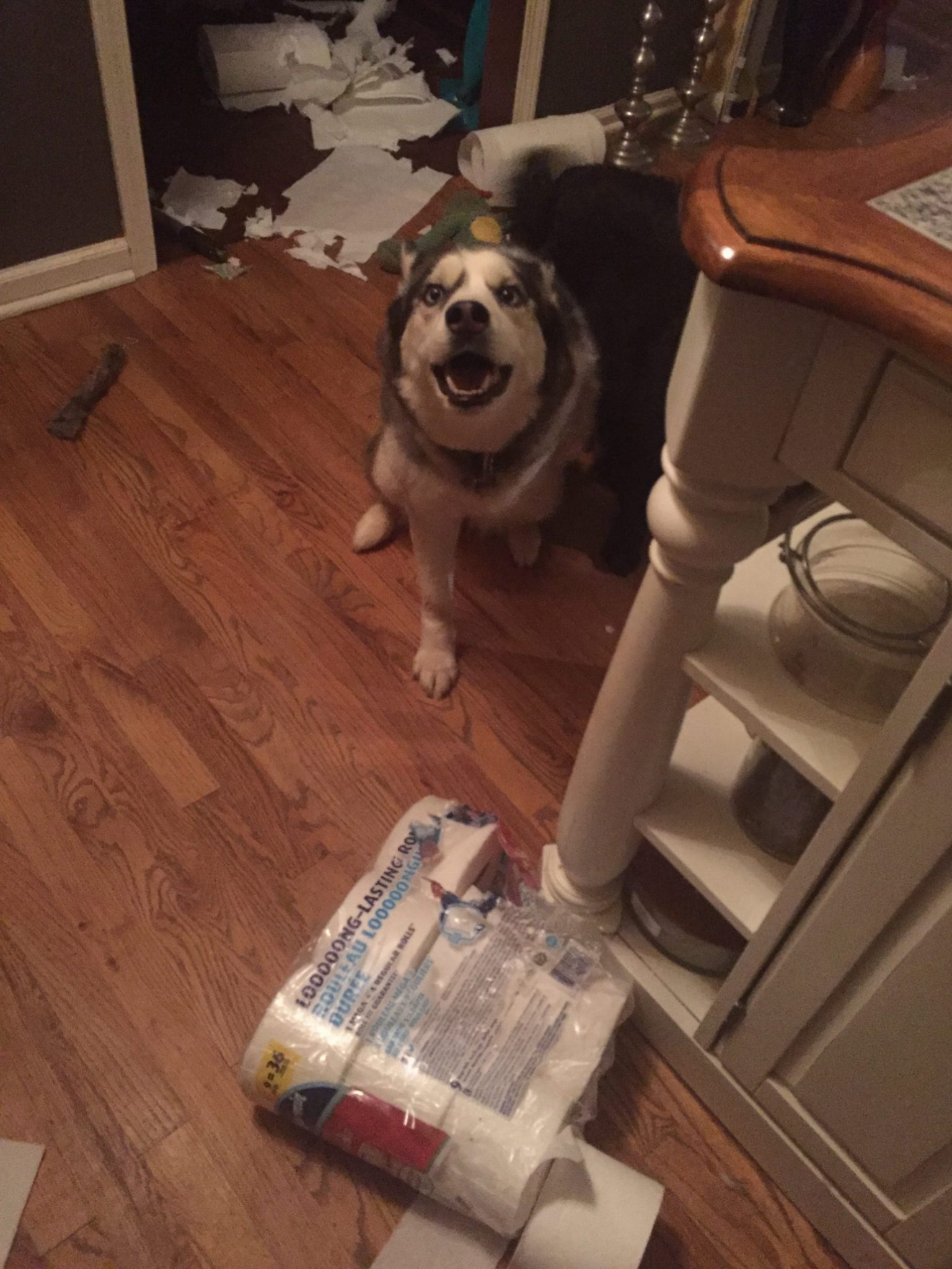 And then, tonight when I got home, I could see the tv on as I pulled into the driveway….  the girls had turned the tv on, an not just that, looks like they decided to record Jeopardy.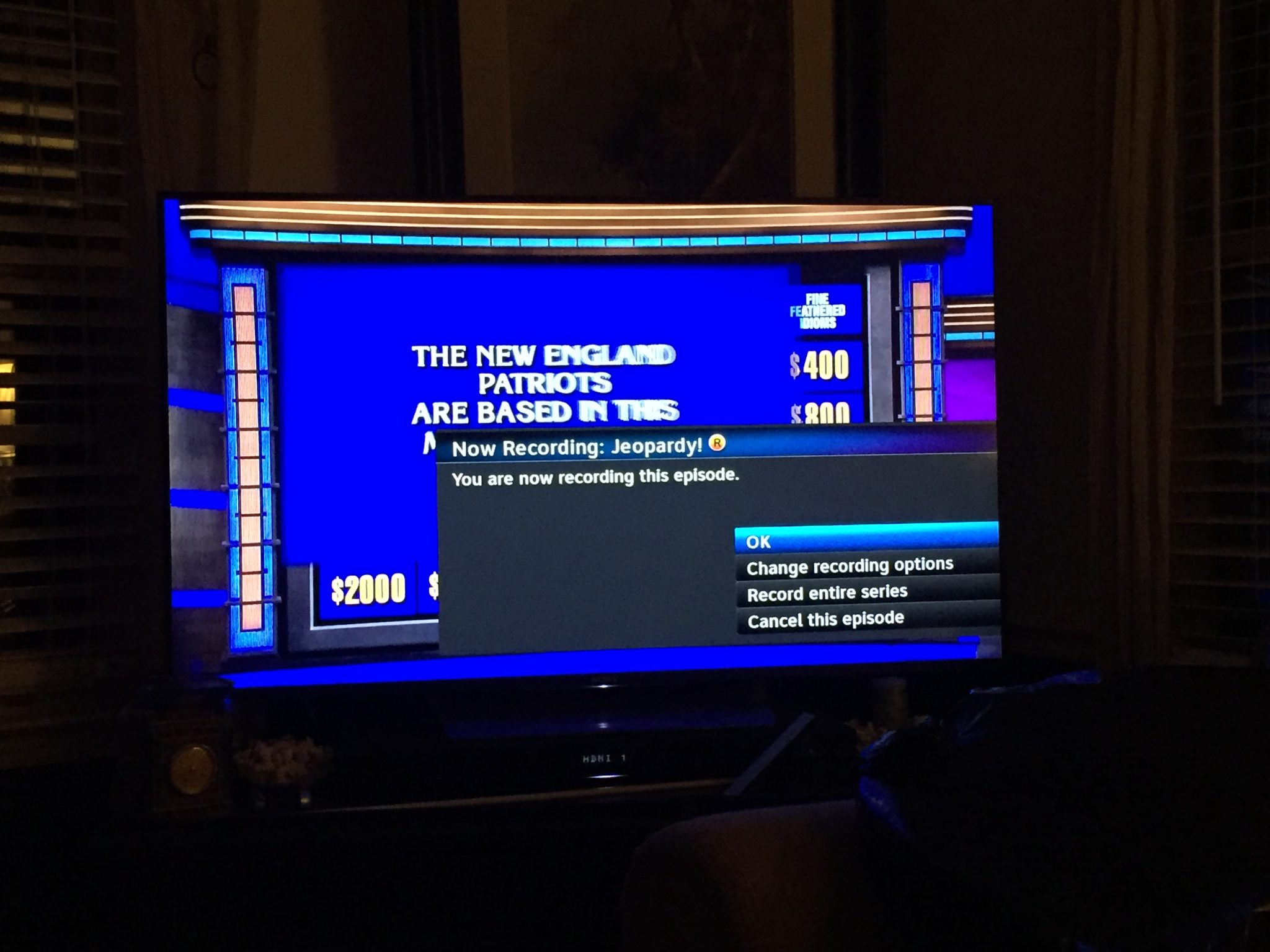 So, the moral to these tales…  Don't underestimate a tripawd.  They are fully capable of getting into all the trouble as a quad paw, and maybe even more.
Karma, Adelaide and the pack, and always with our angel Brendol