08.05.15
What is a tripawd-cation you ask?  Well, it is the combination of a vacation and a tripawd party all rolled into one, of course.  And it is PAWESOME.
I traveled to Colorado a couple weeks ago because 1) I had a family reunion to attend, and 2) I really wanted to take some R&R in the good ol' Rocky Mountains.  With a little planning, I incorporated a few tripawd visits along the way.
First stop, Squirt and his mom Janine.  We met up for lunch in Denver and hung out at a park.  Squirt is super adorable and his mom is super nice.  This is Squirt…

After visiting the handsome tripawd Squirt, I drove North to meet spokesdog Wyatt!  The drive up to see him was very pretty.  This is one of the many pictures from the drive.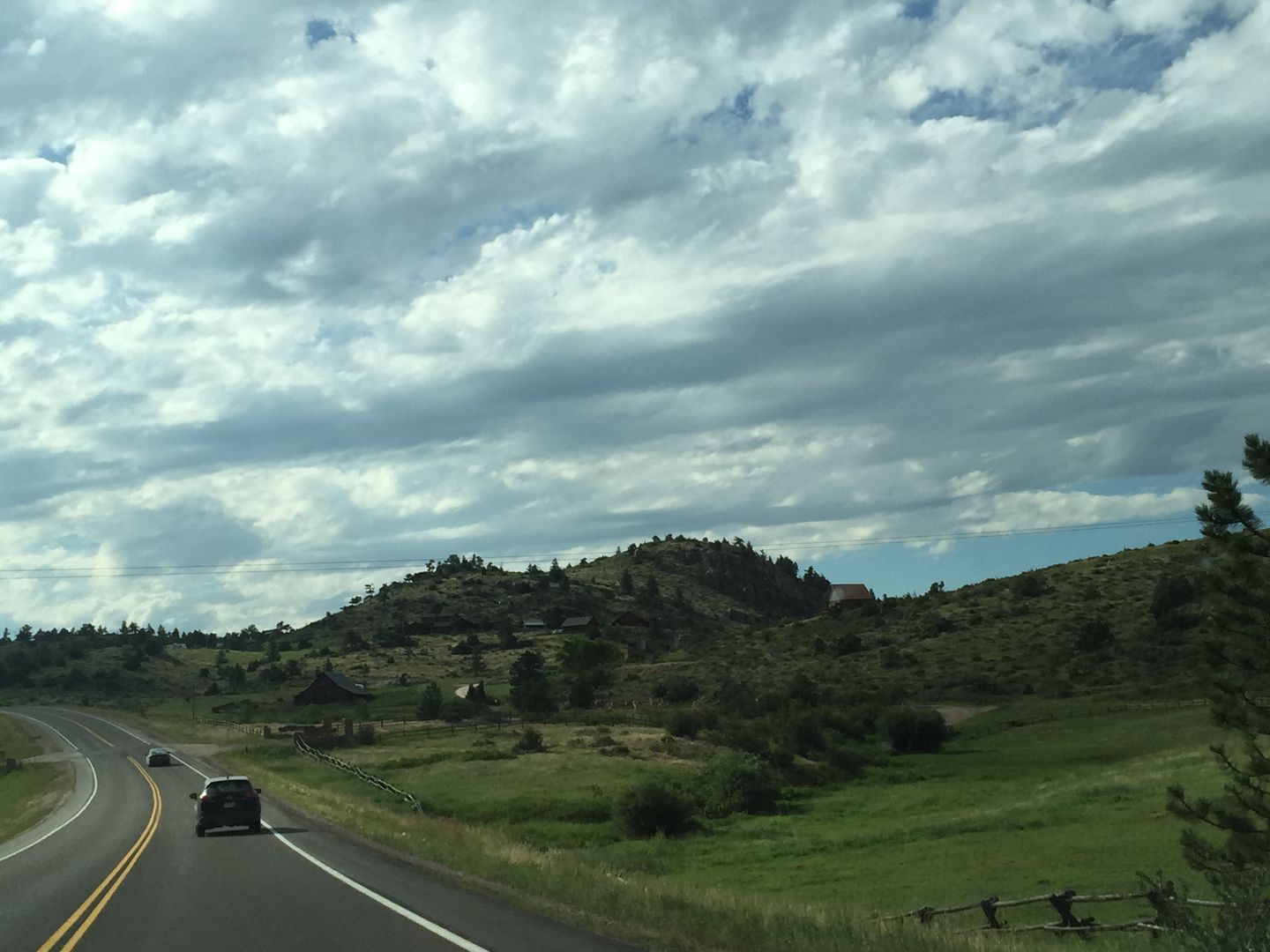 Then I met the celebrity himself.  Mr. Wyatt sure is handsome…
And Jim (admin) and Rene (jerry) were pawesome hosts.  I was able to see a bit of the 'day-in-the-life' of our tripawd founders.  And we had a "working lunch" on one of the days.
On one afternoon, I took a drive up through the Roosevelt National Park.  One of the roads was called Deadman Road… 22 miles of narrow dirt road up over the mountain range.  I loved the scenery and serenity of it.
And we took Wyatt to a lake to go for a swim.  He's quite the swimmer and loves to go get the sticks.  He is also pretty good at NOT shaking off on top of you when he comes back to shore each time.  But you have to watch or he'll get ya. 😉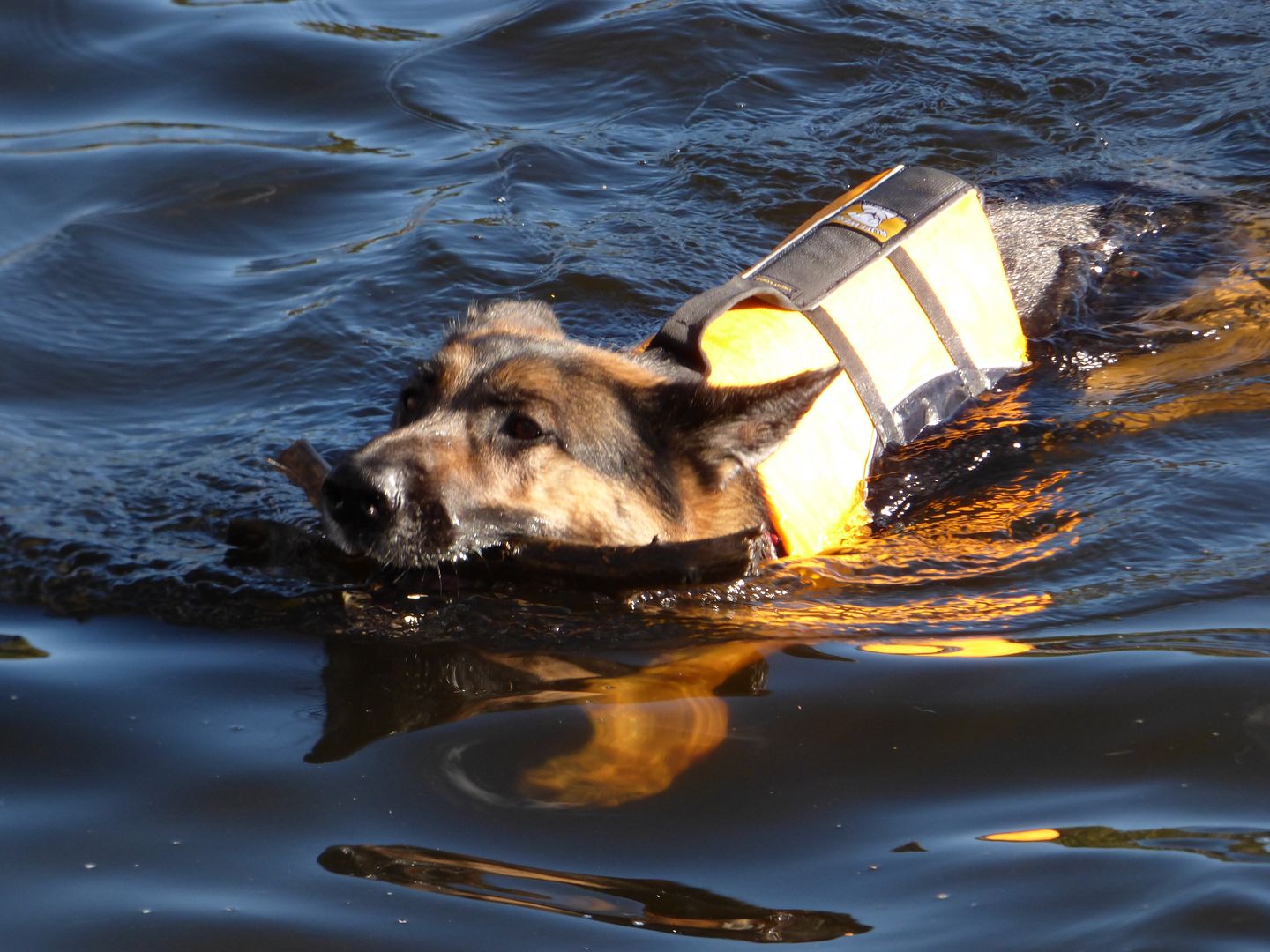 And when we were walking back to the truck, we were given an aerial show from a bald eagle and a hawk fighting over territory.  After the eagle succeeded in chasing the hawk off, she took to the top of a dead pine tree.  Below is a picture of the eagle and a few other critters that I came across during my trip (including elk and a very friendly marmot).
After visiting with Jim, Rene, and Wyatt, I was going to go meet Shari (angel Dakota and Evelyn's mom), but something came up to where we were not able to get together.  So I headed over to Estes Park and spent the night at the Stanley Hotel.  The next day, I took a drive through the Rocky Mountain National Park and up over what is called trail ridge road.  The road goes up across the continental divide and is in excess of 2 miles of above sea level.  It crosses the mountain ranges above the timber line, which is where trees do not grow because of the high altitude.  Here are a few more pictures from the rest of the trip.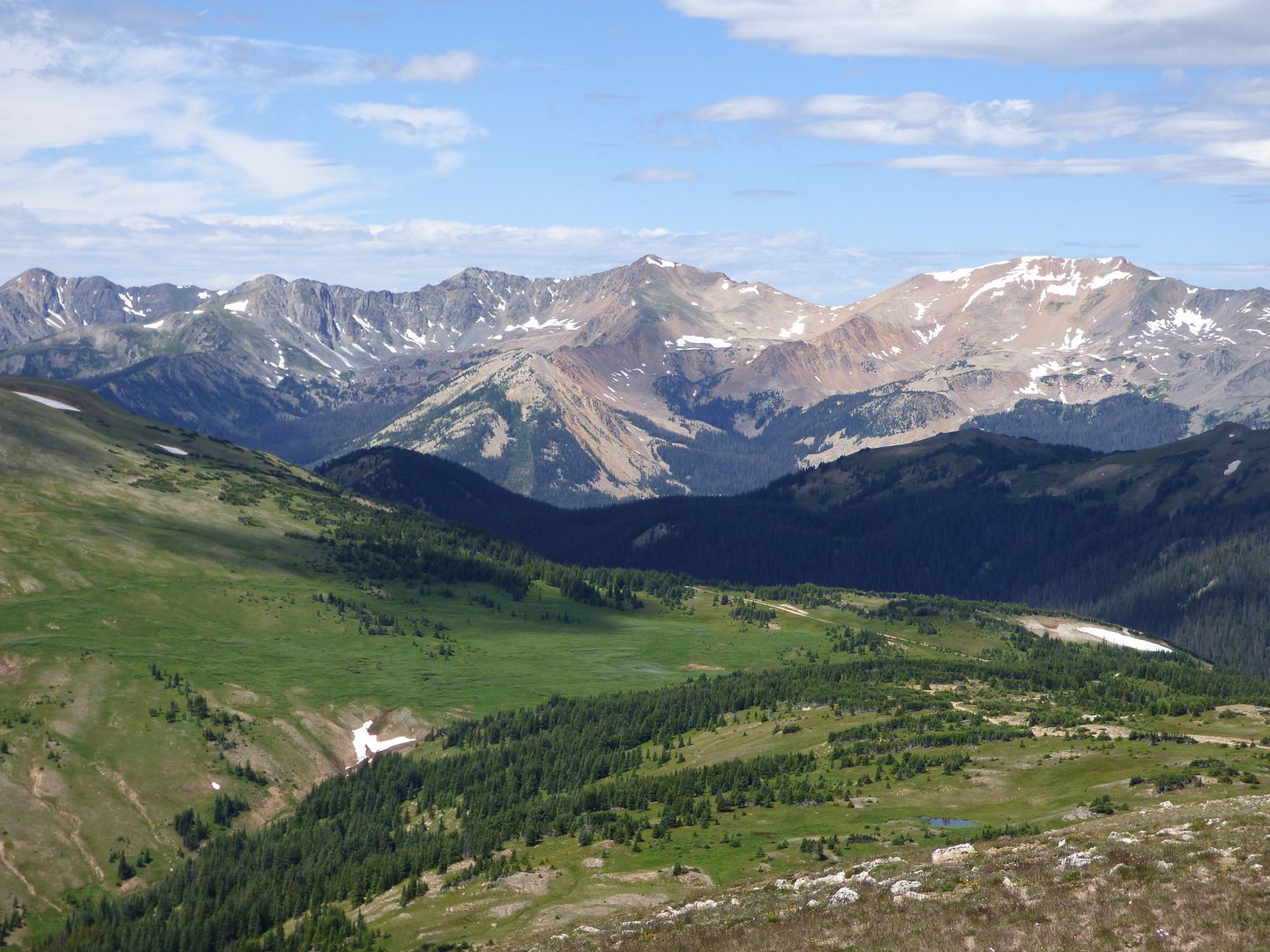 And to leave you … some mountain flowers.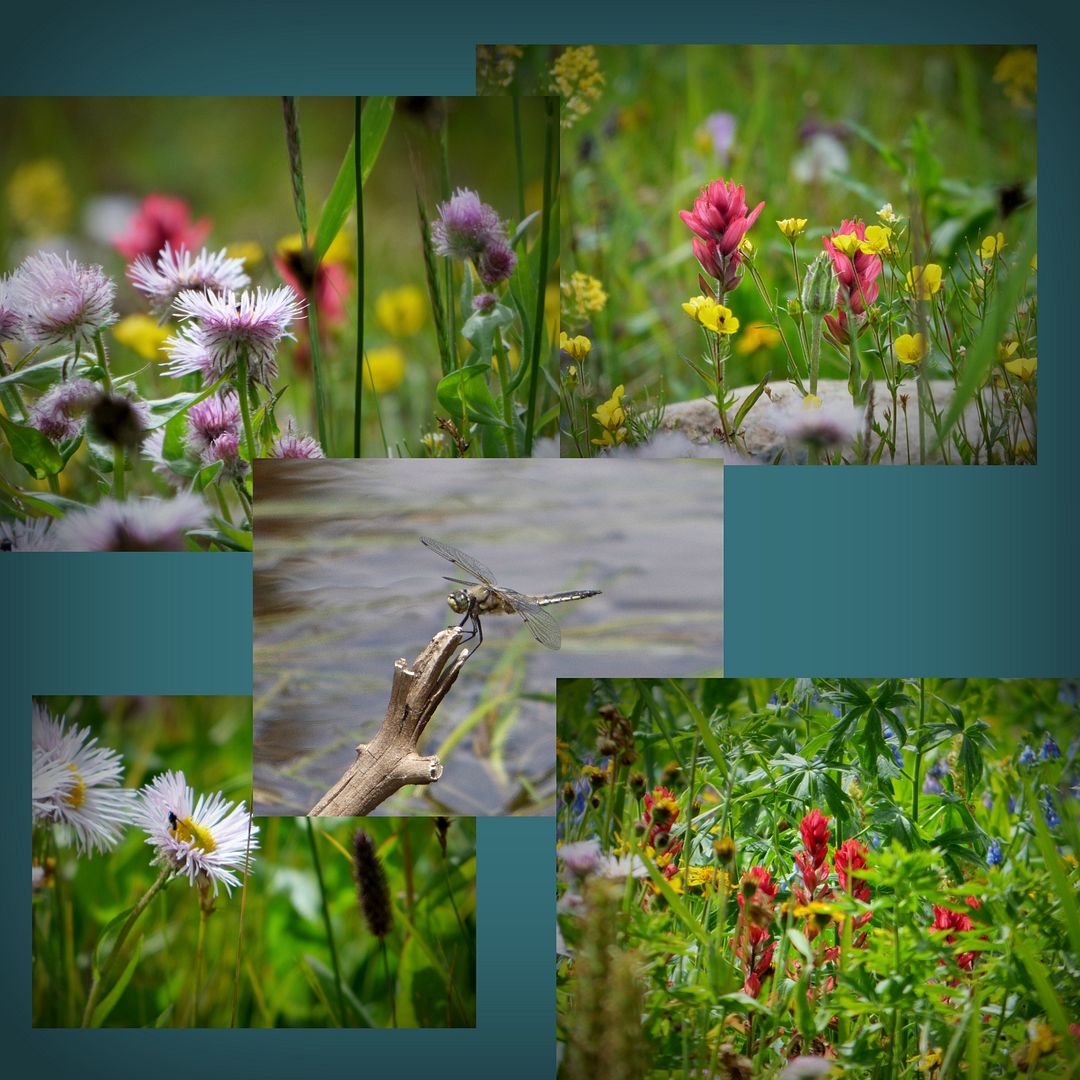 So next time you are considering your vacation… maybe contact some of the local tripawd members for some meet-ups.  Makes for a more social vacation. 🙂