06.06.15
Happy Birthday to Aissa May.  Some time in June, she turns 14.  We don't know a specific birthday since she was found in the middle of an interstate as a baby with a bad case of mange and worms.  I adopted her from the Humane Society that had taken her in and gotten her well.  She had sarcoptic mange initially and when I adopted her, she still was battling demodex mange for a few months.  Here was a picture of her intake with the Humane Society.
By approximate age, she is now 14 years old!  And she is a loved and happy girl.  Today we had a Birthday cookie, and Adelaide got a flower cookie too!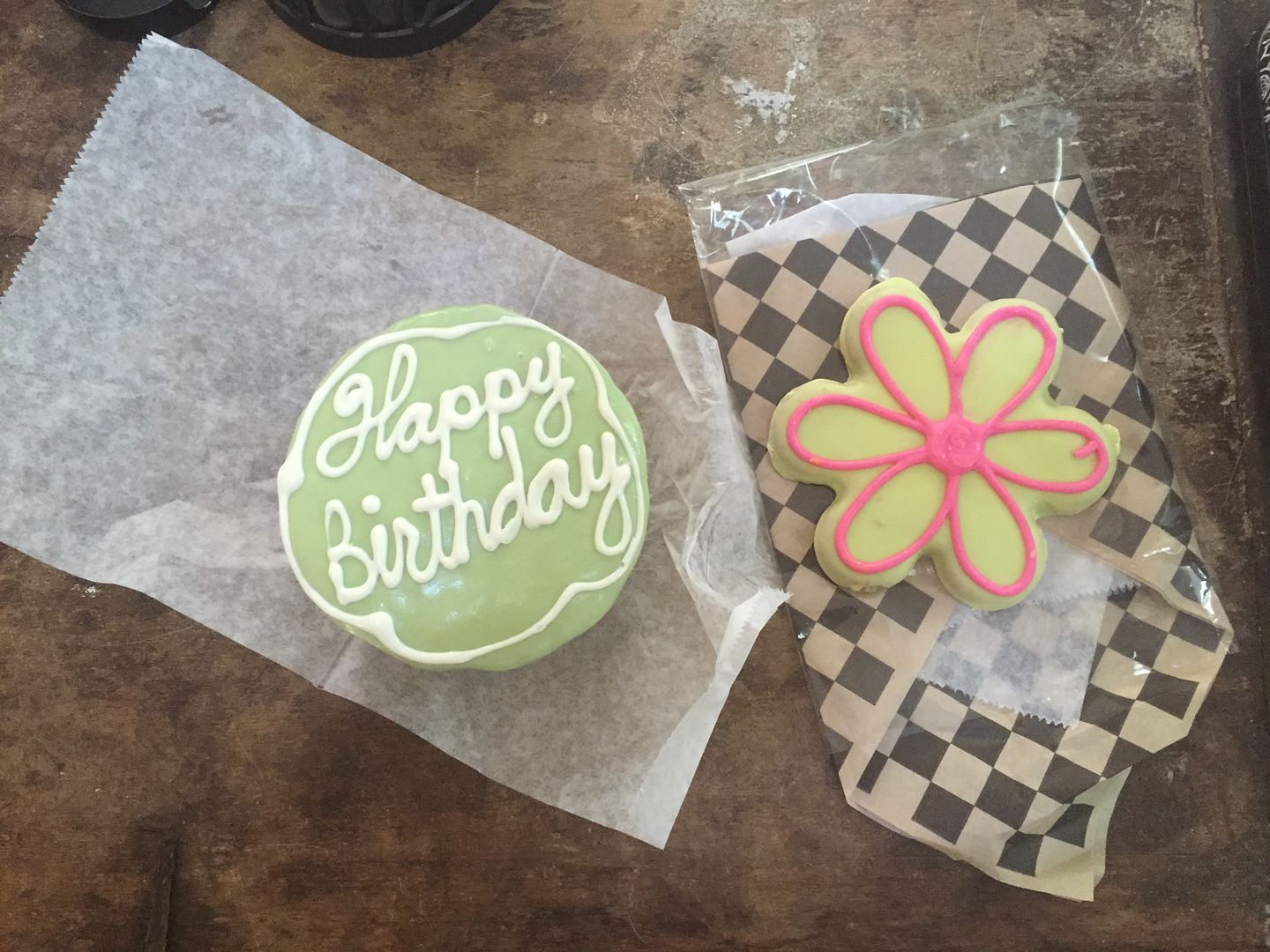 Aissa May loved her treat.  Here are a few pictures both from the other night after daycare and today enjoying her cookie.
And then the best picture of the group was one of Adelaide of course.  This was her getting her cookie.
And now everybody is in their post treat comas and enjoying the air conditioning on a warm summer day.  If anyone is wondering about Adelaide's storm issues.  Well, they are still going on.  We haven't gotten the thundershirt yet.  Not opposed, just working on a few things.  Right now, she heads for under the bed every time it storms.  And she stays there for hours afterwards.  She is also nervous about going outside for the first 12 hours or so afterwards.
Happy Birthday to my dear Aissa May!  Love you always.