05.27.15
Well!  Adelaide is 3 years old, and has overnight developed a phobia of lightning storms.  🙁
Last night I went to find her, and found her in the small hallway to the garage.  At first, I thought she looked guilty and had been trying to get into the dog food.  It was dinner time, and I fed the dogs and figured that would take care of her strange behavior.  But she didn't eat and went straight back to the hall.  My next guess was that she needed to go outside.  It was raining and lightning, but if she needed to go, she needed to go.  Out in the rain we went.  And she didn't seem to be paying attention to the storm.  I, however, was a little concerned that lightning might decide that me and my umbrella were a good target.  Adelaide did her business and we headed back inside.  BAM, she headed straight back to the hall.  I decided next to just leave her be a bit, but then I could hear her trying to squeeze through the cat door inside the pet gate (which she can fit).  I coaxed her into the living room with me, and brought her up on my lap to hold her like I used to do with Brendol when B's farts had her terrified.  But that didn't last either, and she got down and went back to the hall.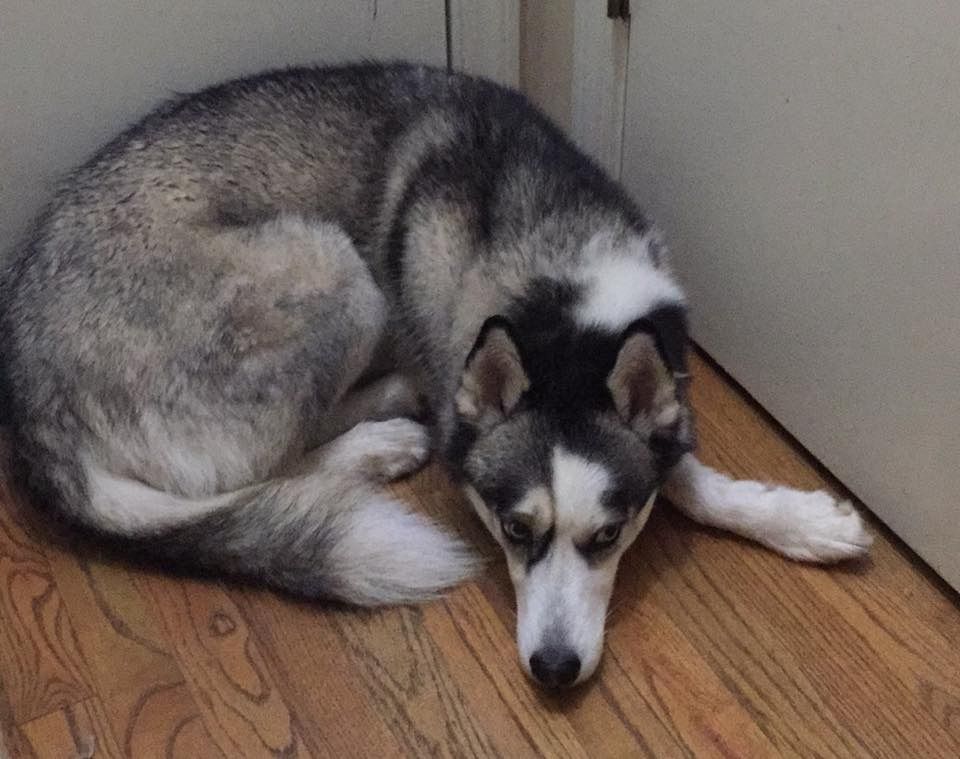 Final option was to pack everyone up and go up to bed.  As soon as she got up there, she laid down on the bed and was more comfortable, but kept giving a worried gaze toward the window.  Then she jumped down.  Well, she often sleeps on the floor for half the night, so I just waited.  When I checked on her later, she had crawled under the bed to sleep.  She spent all night under the bed.
We had more storms today, so I mentioned it to the pet sitter to keep an eye on her.  When I picked her up, sure enough… when it was storming, she hid in their bedroom.  SO, ADDY HAS STORM PHOBIA NOW.