10.25.14
Look at this beautiful sweet innocent face.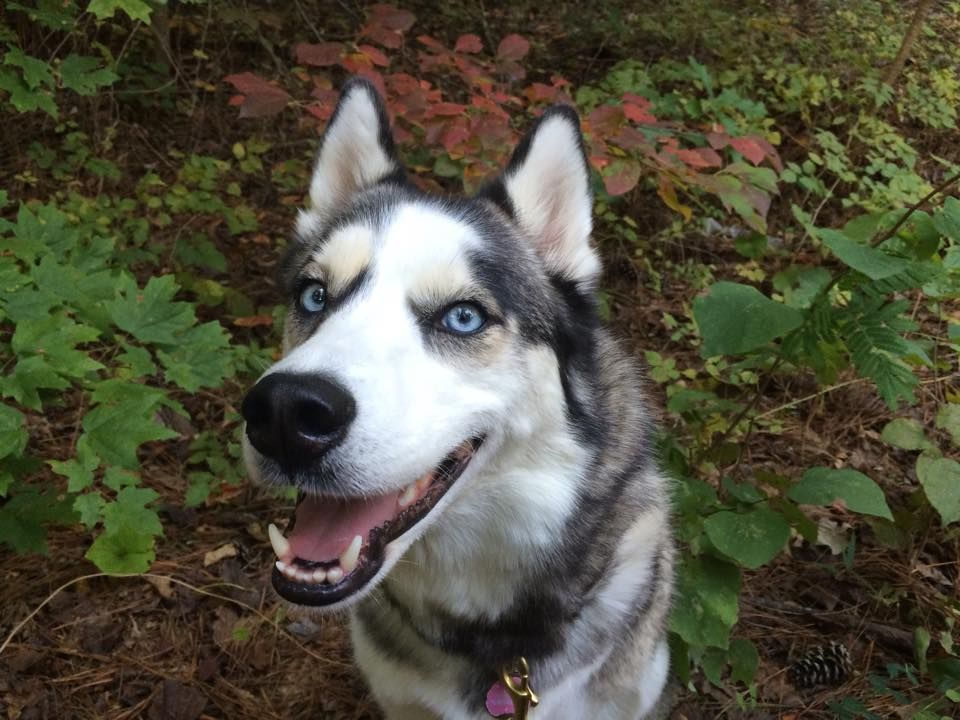 Now, here's the reality.  First from last weekend.
Gross out warning…just came outside with the girls, when Addy beelines it to 20 yards off the patio and grabs something. You know when they are that fast it's not good. As soon as I can see what she has, it's a tail and legs sticking out of her mouth and she's trying to swallow it. I had to practically choke her to get her to spit it out. A small very dead rat…and all we got was the abdomen through tail. She already has a sensitive stomach…can't wait til the rest of it gets puked up somewhere!
Good news.  There wasn't any remnants found later.  Now from tonight.
Adelaide got out again. I was ahead of schedule, it was nice out, just sitting out back while my girls do their exploring. Then I notice…a cat is sitting outside the fence 2 feet from Addy and she hasn't seen it. I had that moment of holding my breath and considering whether I can get Adelaide's attention before the cat does. Nope! The cat took off and Addy was on the mission of finding a way to chase it. I jumped up and took off ruining to grab Adelaide while she was trying to shove her nose under the fence. I almost thought she wasn't going to be able to, when, yep, nose found a spot. If her nose fits, so does the rest of her (skinny girl). As I'm running across the yard (in flip flopsno less), she's under and there goes her leash snaking under the fence behind her. I don't know if I actually went diving for the leash or if I tripped. But I ended up on the ground either way and missed grabbing the leash by 6 inches. You know there were curses after that. After getting up and finding my shoe, I was able to see Addy had gotten tangled not far down in the creek. Good news for me. I was allowed to grab a couple chairs without being in a panic and climb the fence (no bruise this time). Also fortunate, it hasn't rained in a week so the creek wasn't a mud pit and I was able to work my way down and over to her without much issue. All back safe. Did have to wash the mud from my pants (from sprawling across yard, not from creek). Adelaide is not being allowed to run freely tonight.
After reading about Adelaide's antics, you will enjoy seeing the "real" Addy from her out take pictures this past weekend.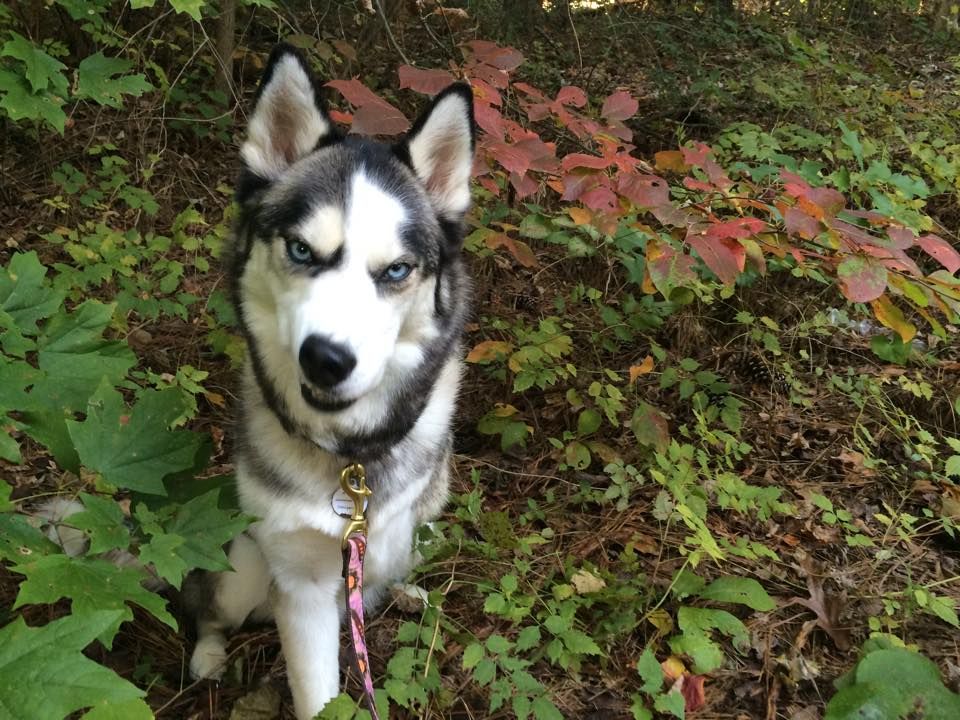 See what I mean?  lol  Gotta love her, and I do.  But she can try my patience.