07.06.14
(a little late)
Adelaide and Aissa got to spend this past weekend and the weekend before at Dave and David's, the pet sitters.  Both times we get home, and I crash from a hectic weekend, and they crash from a hectic weekend. 😀  We haven't had a lot to tell lately (thankfully).  There was an incident with a baby possum, but it ended sadly.  I let the girls outside and was right behind them.  So, I don't think they actively killed him.  I think he probably tried to climb up a tree to get away from them and fell and broke something vital.  He didn't live very long.  🙁  The turtles are back.  We keep seeing little box turtles every now and then, which the girls don't bother.  Since the turtles don't exactly run away, Addy is bored with them.
To keep up our little photo journal of Adelaide and her adventures, I have a picture for you of Adelaide sending puppy kisses to all the tripawds…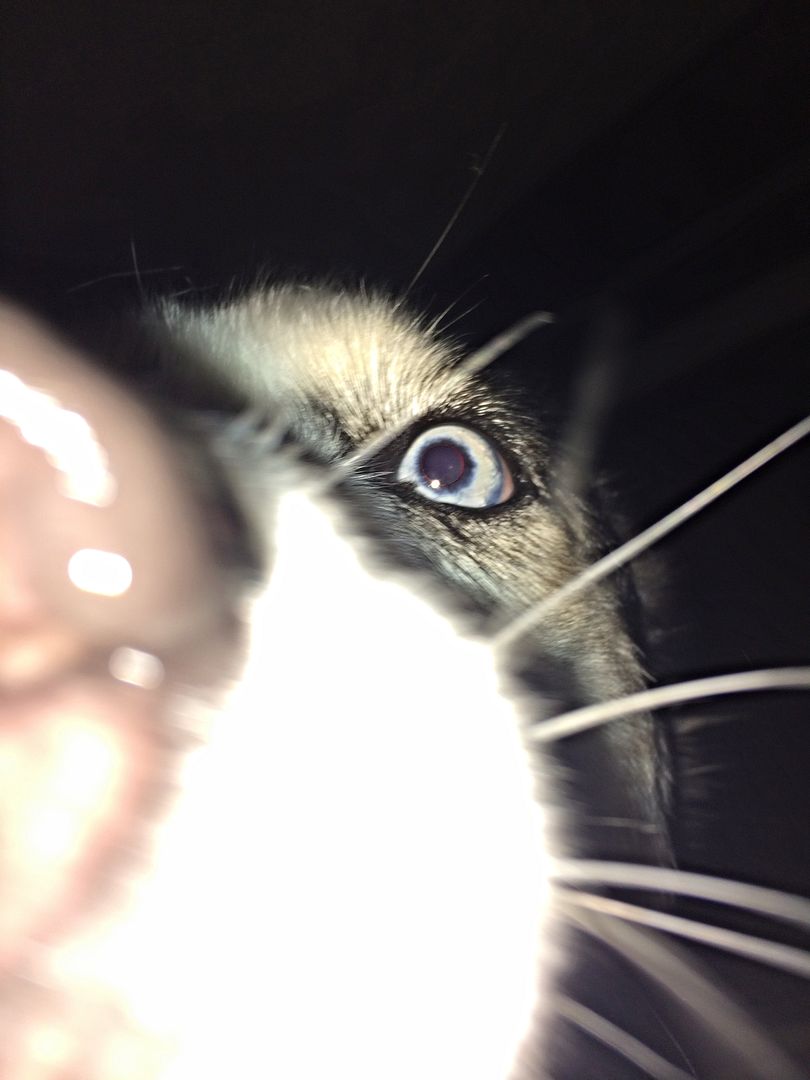 And then for a little more viewing pleasure, here is more Adelaide playing at bedtime…
I also don't want to forget that Friday was a special day!
Bagheera is 1 YEARS OLD now!!  Happy Birthday my Little Man!
P.S.  This is how tired we all are…
Aissa May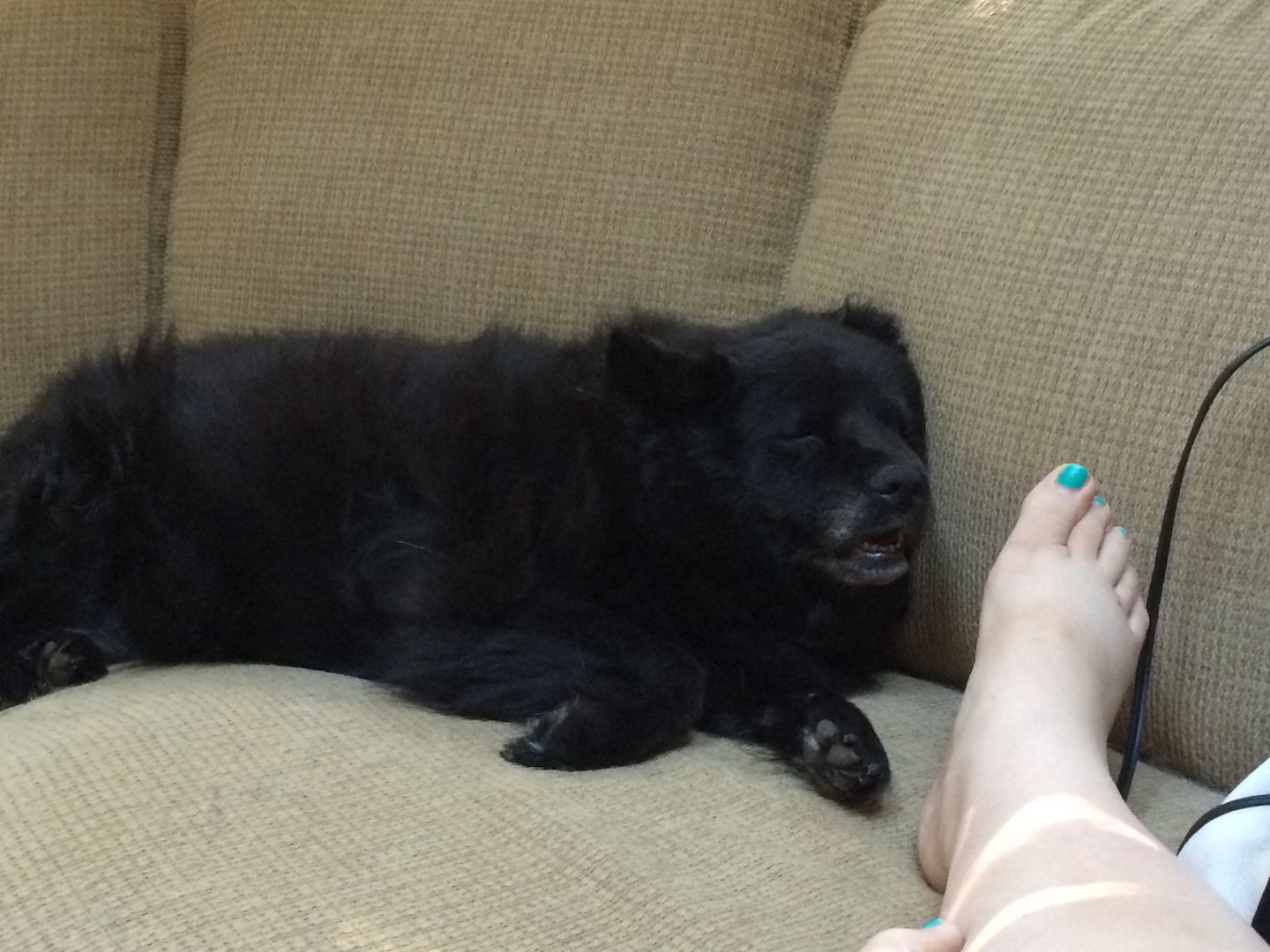 And Miss Adelaide