05.29.14
We are still here!  😀  Just haven't been keeping up on the ol' blog.  Good news update…we haven't had another escape… yet.  😀  Of course, now she isn't allowed out back without me right there on her heels.
Miss busy girl had to stay home from daycare last Thursday and this Tuesday due to me having some medical stuff to deal with, but today… back at DAYCARE!  She actually did pretty good this past week not getting too crazy.  Maybe she's actually maturing a little (a little).  Here was her "we are going to DAYCARE" pic…
  And here are some of her "husky looks" tonight coming home and tired (successful day).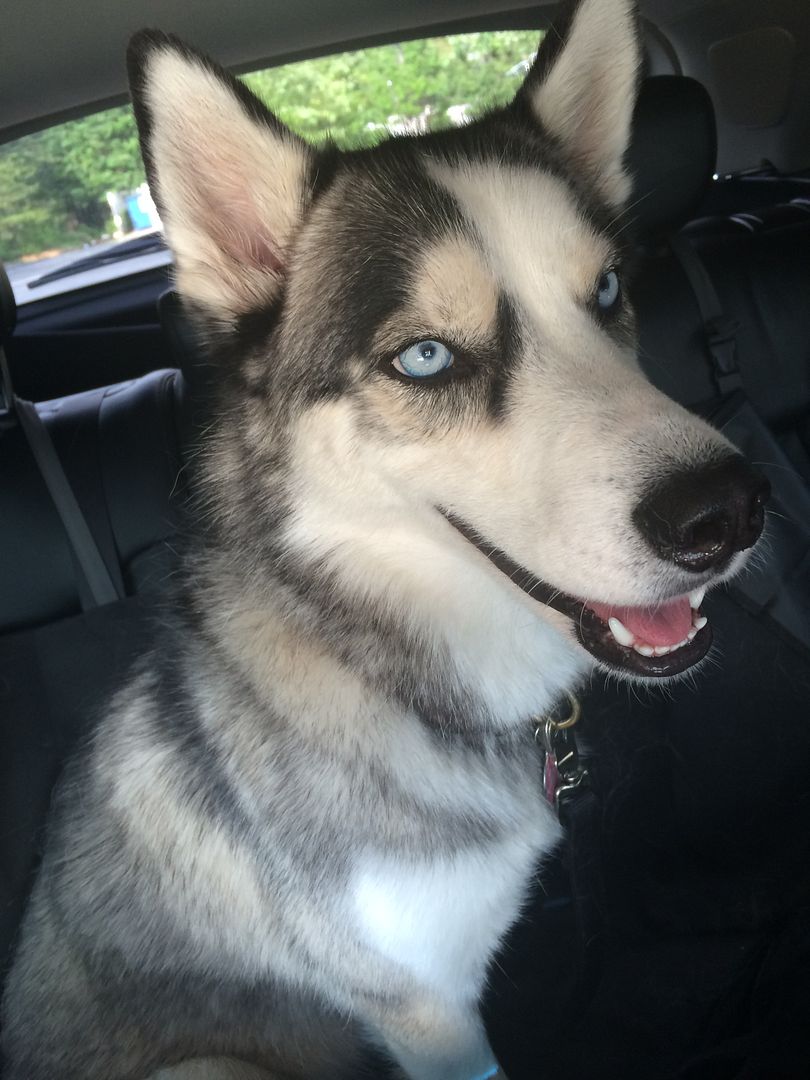 We have a tired and happy husky tonight!  And that makes me happy too.
Hope everyone is doing good!