04.21.14
The Barnster is visiting Adelaide and Aissa (and Mathilde, Morrigan, and Bagheera), after an amazing adventure with Happy Hannah and a trip to Honduras.  We are so glad the Happy Hannah got to meet and play with Barney when she did.
First thing here, after the girls opened up their package and found our new visitor, Adelaide showed the Barnster her favorite escape route.  (You can see more about past escapes  in the blog post On A Short Leash).  This is when he showed his butt, literally.
Leave it to the trouble maker (Barney this time, not Adelaide) to test his boundaries.  Therefore, we had no choice, but to put Barney on his own short leash…
And wait!  What is THAT on Barney's neck?  Do you remember the last post from Jerry about Barney coming to see us?  And before that about his getting a little singed post scuba diving in Honduras?  Well, he needed a little surgery and skin grafts.  Especially if Adelaide was going to play with him without taking the stuffing out of him (really, she would).  The surgery went well, and he has recovered nicely.
First the graft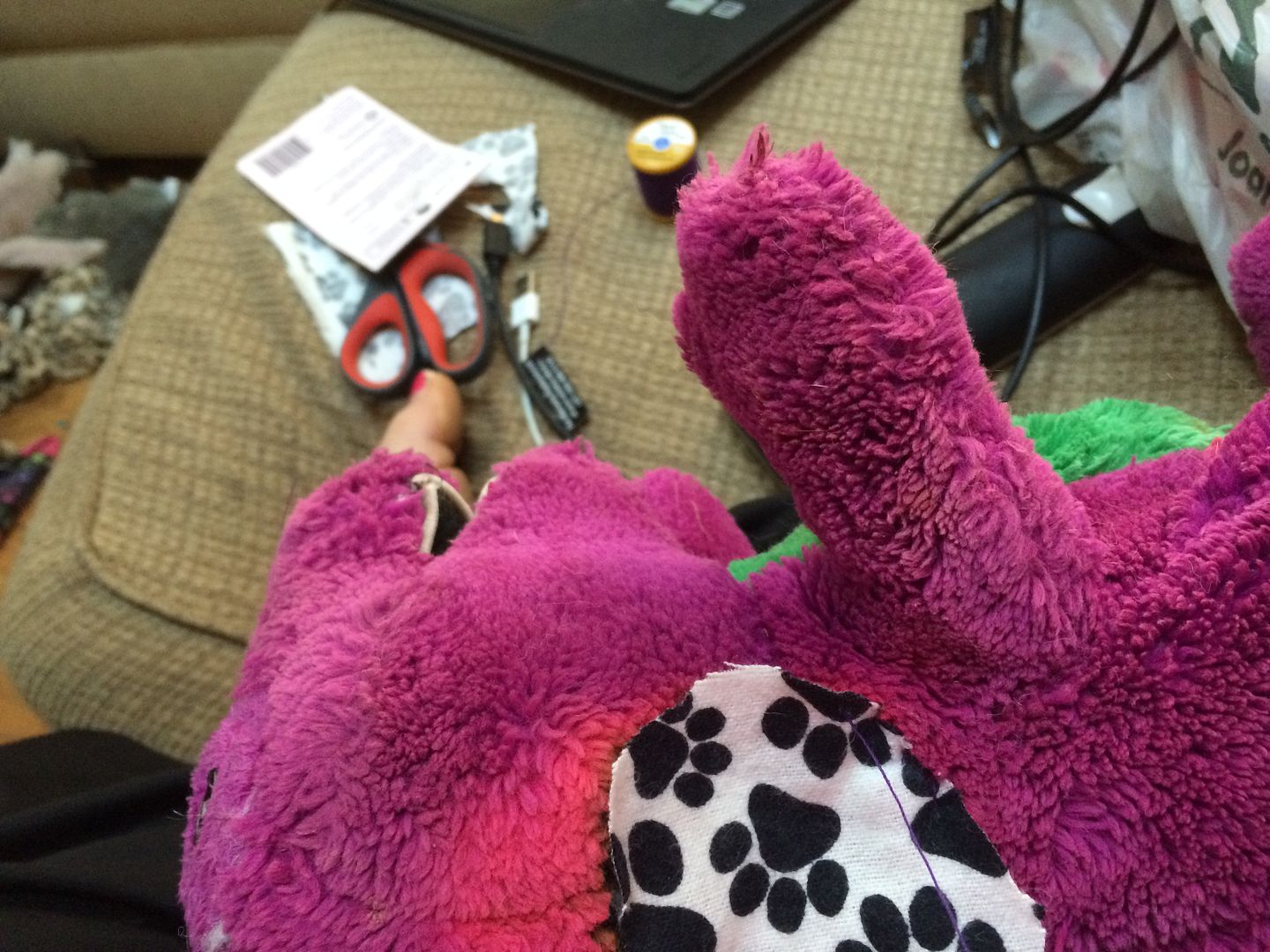 Adelaide and Aissa were very interested in his progress…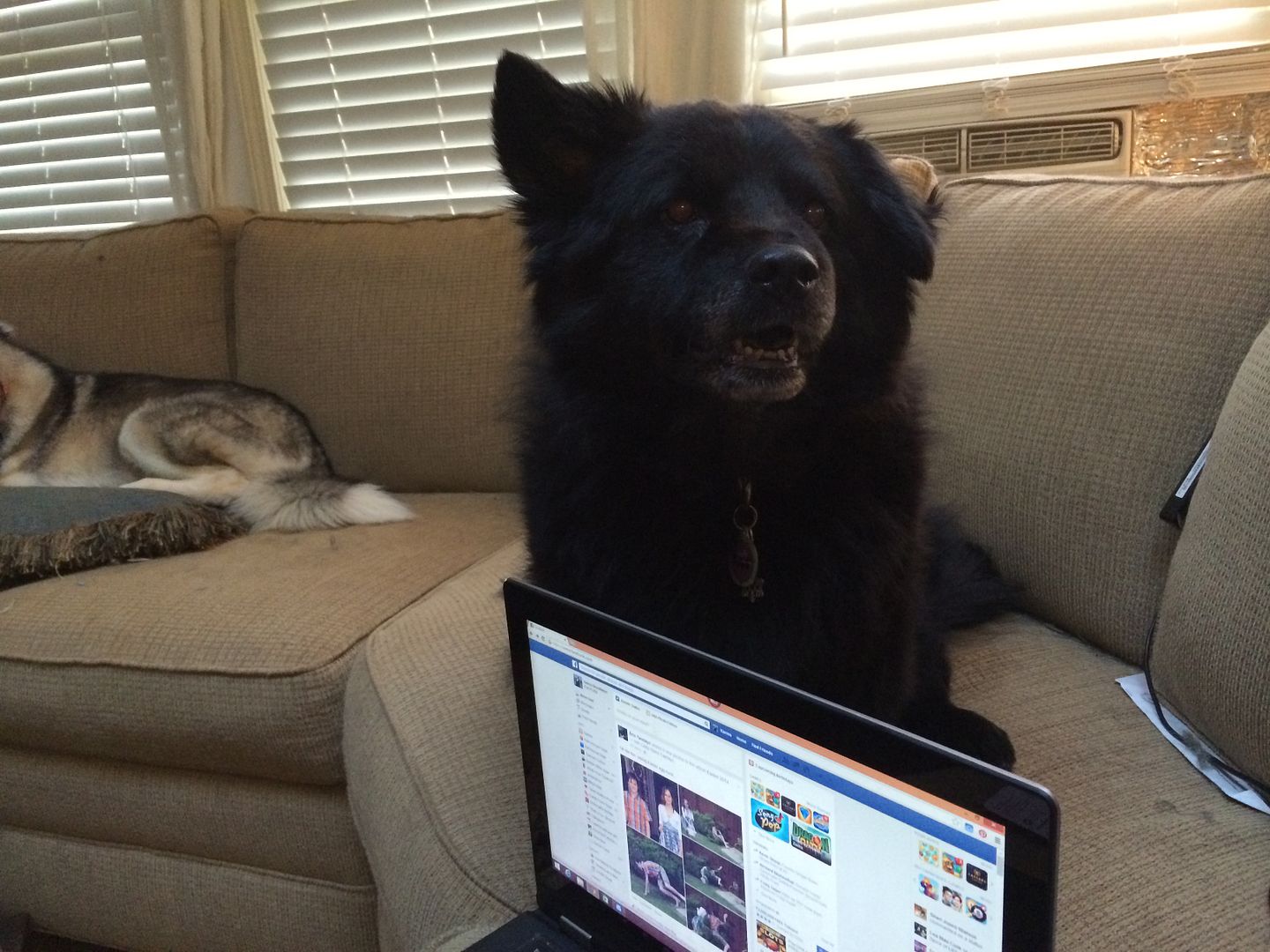 Then we had to do a few stitches…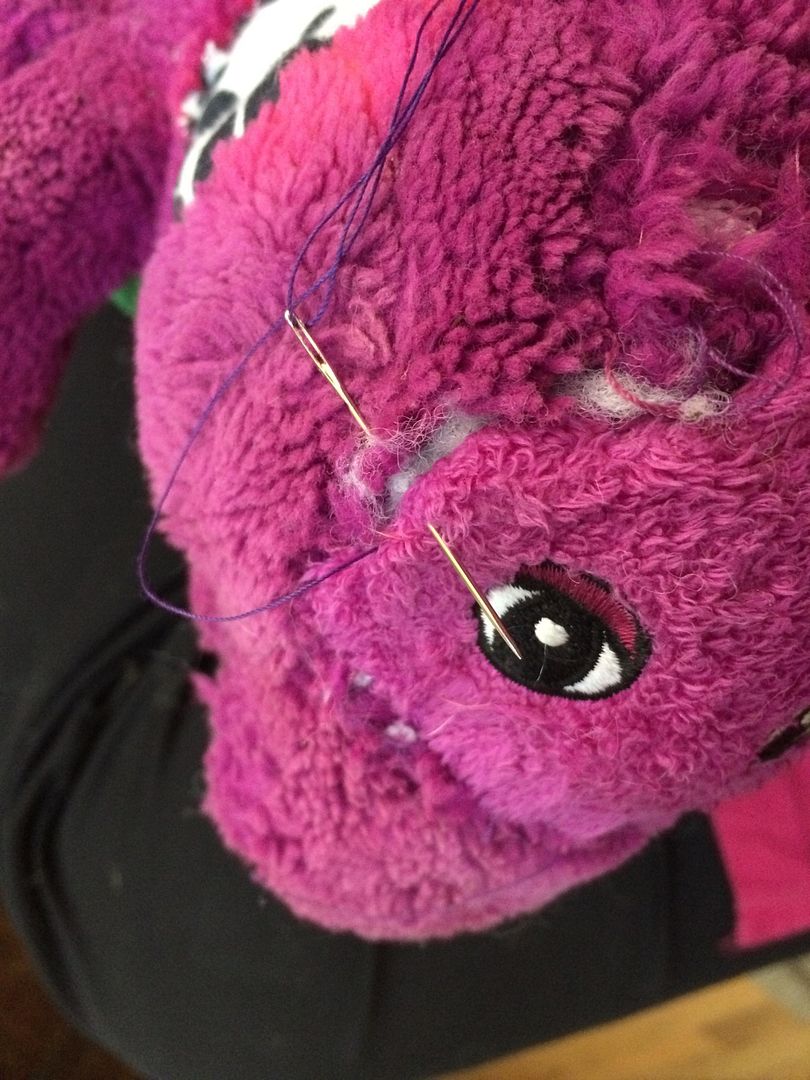 Now he is in tip top shape and ready to return to his adventures.  Which as you can see below, may be stressful for him.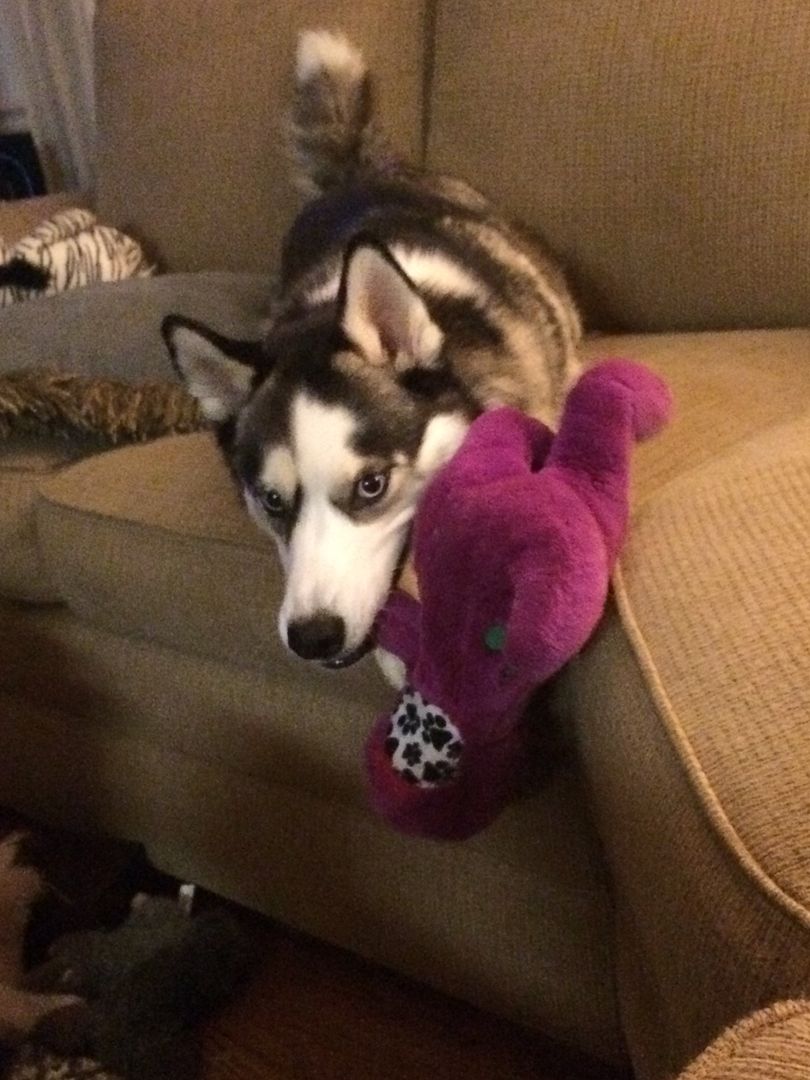 Stay tuned, you never know what he will do or where he will end up.