03.26.14
Adelaide had daycare today… not that you could tell by her running around playing tonight.  We've been home nearly 3 hours and she hasn't sat still yet. On the way home, we saw one of those corner tax folks… See the intent look?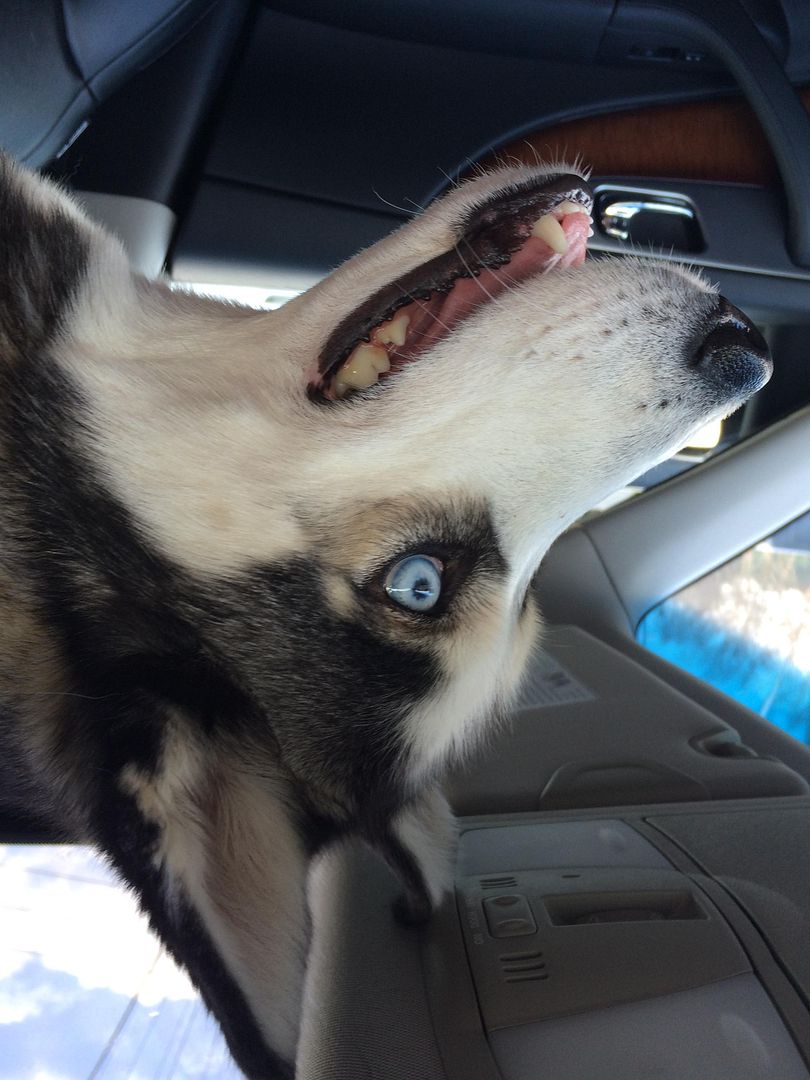 This was what she was looking at…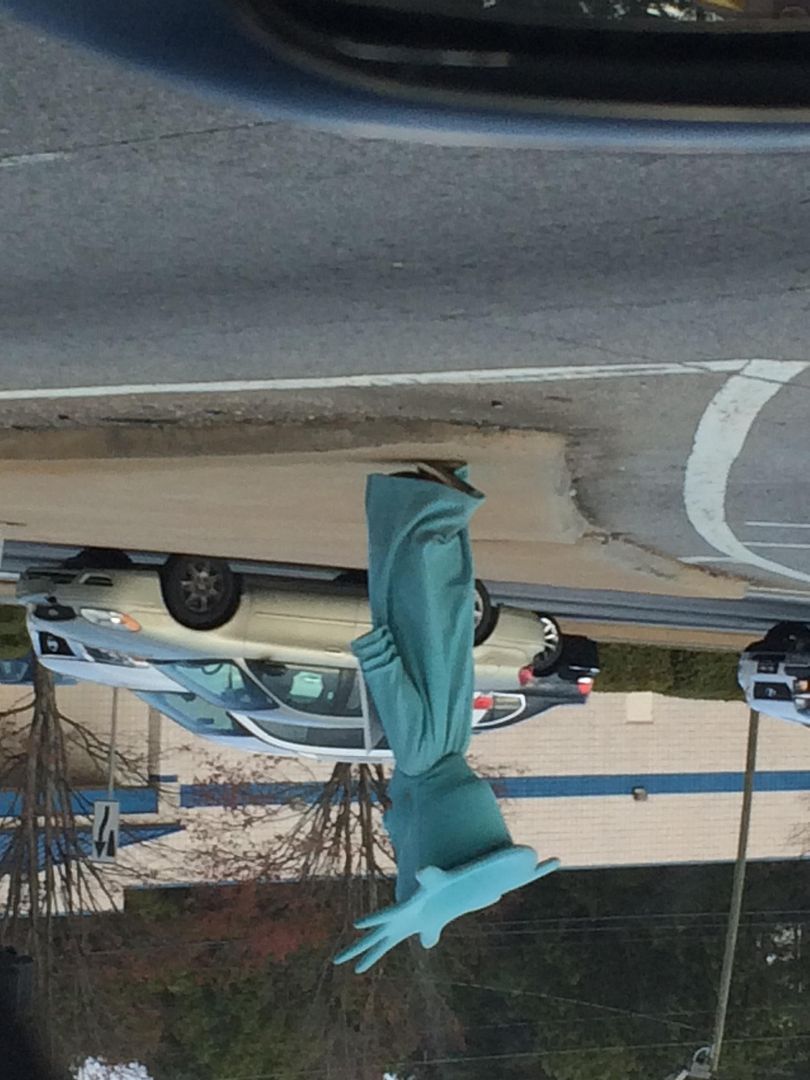 She didn't mind Santa, but this guy she's not very sure about.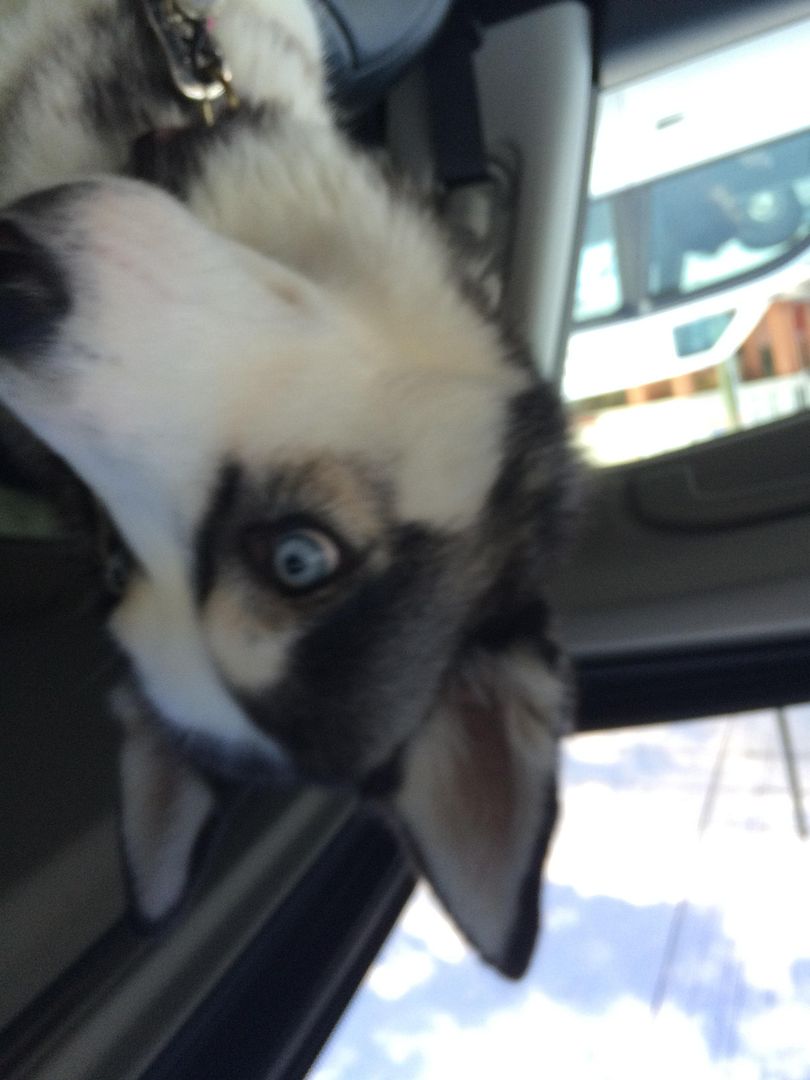 It's the tax man, so who wouldn't be leery? And this is a link of her playing with Bagheera tonight.  It's her husky talk.  And it went on an on and on… you get my drift.
Addy's husky talk with Bagheera