03.20.14
Well folks, today is Adelaide's One Year Adoptiversary.  Yep.  One year ago today, I went to a dog park 40 minutes from home to pick up this crazy zany sweet girl.
For those of you that are new to meeting Adelaide, she was such a crazy husky puppy that at 2 months old, she decided to play Superwoman off a patio and severely broke her front left arm (yes, dogs have arms).  Unfortunately, the pawrents responsible for her at the time could not afford to take care of such a serious injury and they let it go.  Fortunately, their mother convinced them to give her up to some new pawrents that wanted to make sure she was taken care of.
Here is Miss Addy at about 4 months old.
That picture is the only one I have of her with 4 legs.  Her new foster pawrents gathered donations and held a yard sale and di what they could to raise the money to cover her amputation surgery at 5 months old on 10/1/12.  She pulled out all the puppy dog eyes she had during recovery.
Her foster pawrents posted on the tripawds forum for rescue and Erica, Jilly's mom saw it and showed me the post one night.  Miss Adelaide (called Murphy at the time) was about an hour away from me.  And Miss Brendol was 4 weeks post amp from her surgery.  I had no intentions of bringing in a 3rd pup.  And with B having her own issues and her and Aissa already settled in their ways, I wasn't sure what I was doing, but I dove right in and said let's meet.  I took B and Aissa to a dog park in between us and everyone met and Addy was so cute and so sweet.  She immediately came and sat on my feet and just leaned up against me.  (Little did I know she will play to anybody).
Soooo, 1 year ago tonight, I drove back to that dog park and met up with her and her foster pawrents.  They cried to let her go.  I felt bad for taking her, but I've spoiled her since.
Here's her first night in her new home… "let's PLAYYYY!"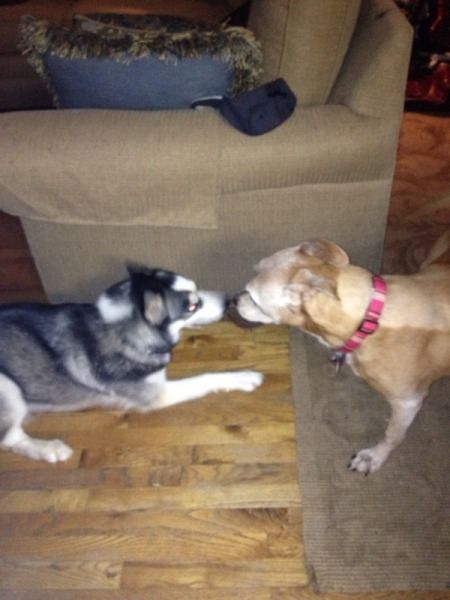 It took a while to get less interested in the two new little sisters, Mathilde and Morrigan, but we got there.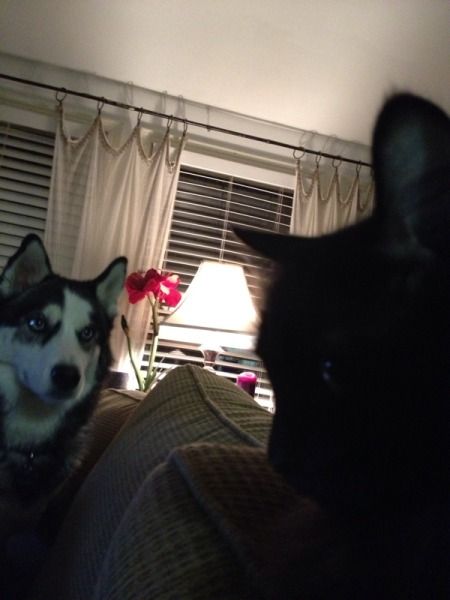 I enrolled her in daycare shortly after she came to stay.  She needs a lot of play time and exercise that she just can't get in our regular routine.  So she has been going Tuesdays and Thursdays and she looooovvves it.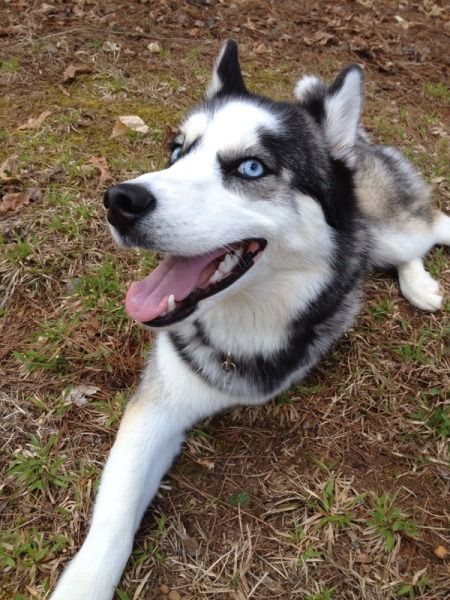 All the big girls had a photo shoot with Puparazzi Portraits and Rupa got some wonderful pictures of all the girls.  This particular picture ended up in a book that Puparazai Portraits published for the Loews Atlanta Hotel for their pet friendly rooms.
Miss Brendol had 3 pictures featured in the book, one of our favorites is the happy jumping girl chasing her bubbles.
Now, Miss Adelaide has an older sister to keep her in line, 3 kitties to chase (one of which she found in January and will actually play with her some).  She gets to go to daycare and play with other puppies two days a week, which also means lots of car rides.  We have a huge basket full (and I mean full) of toys.  She gets to play with puzzle toys.  She sleeps on the bed with her momma every night and then without her momma most days she's home.  Peanut butter is a staple.  And she gets to play semi-fetch with her glow-in-the-dark ball when momma comes home.  All in all, it's been a pretty darn good year for Miss Addy.
Happy Adoptiversary My Sweet and Crazy Girl!