12.08.13
Hey Everyone!  How is everybody's holiday season going?  Don't forget to hug you babies to relieve stress this season ;D (brendol.tripawds.com).
I was finally able to capture one of Addy's tricks.  When we are in the car, she absolutely cannot sit or lay down for fear of missing something.  She stands the entire time.  And as any tripawd parent knows, their balance is as good on three legs.  Therefore, Adelaide likes to stand behind the passenger seat and use her chin to "hold" the headrest to give her stability, and this way she still can see everything and not miss a thing.  Silly girl.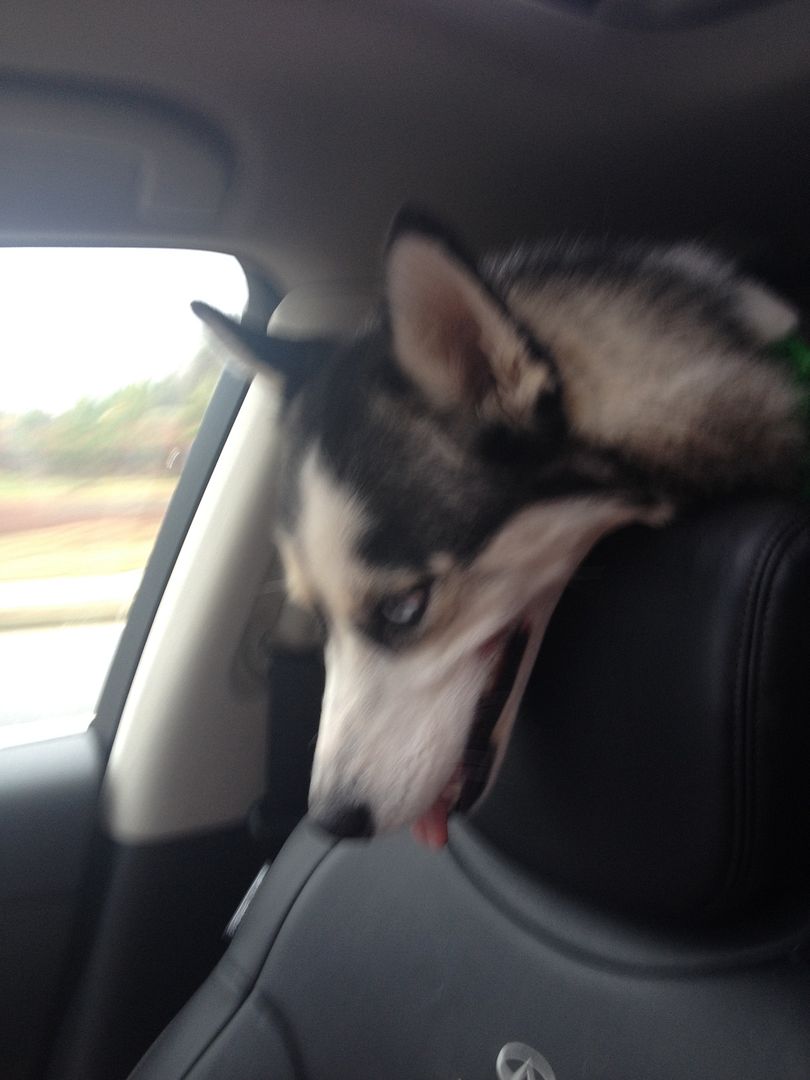 Stay tuned… the girls went on a visit to someone special today and we will have pictures soon.