10.24.13
Miss Adelaide has this habit of bringing her toys to me and asking me to play from the end of the couch.  She jumps up and pounces on my forehead with whatever baby doll she's chosen.  And then she bounces the dolly on my forehead for a bit.  (She's subtle like her momma)  Here is a pictorial of this ritual.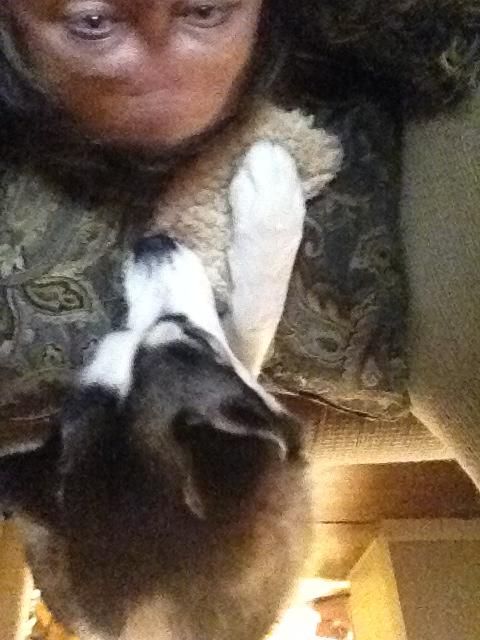 Hey Mom!  I have a dolly!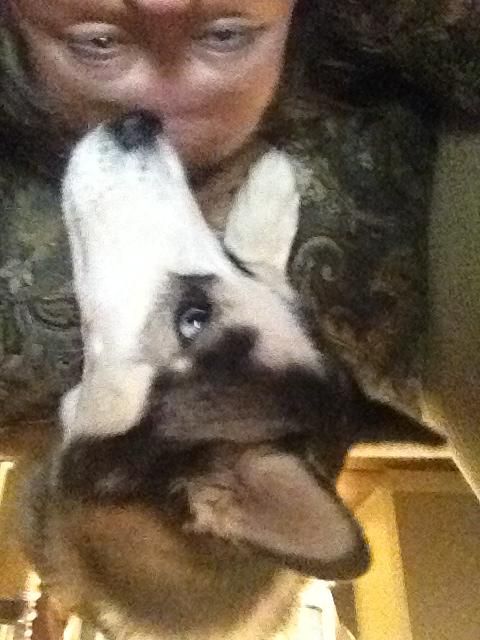 Are you paying attention?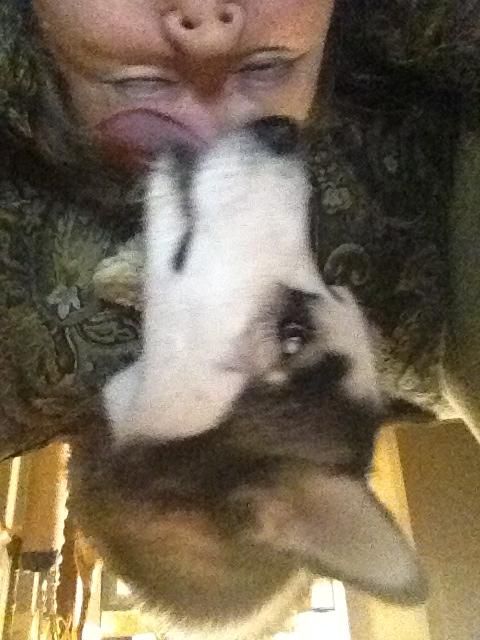 I wuv you!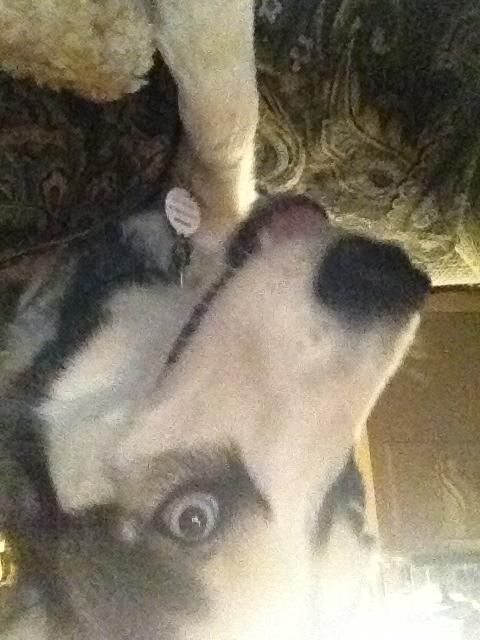 How was that?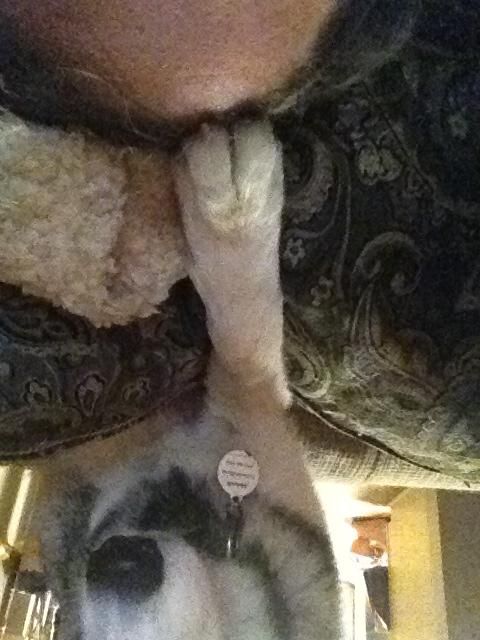 I've got my paw on you!